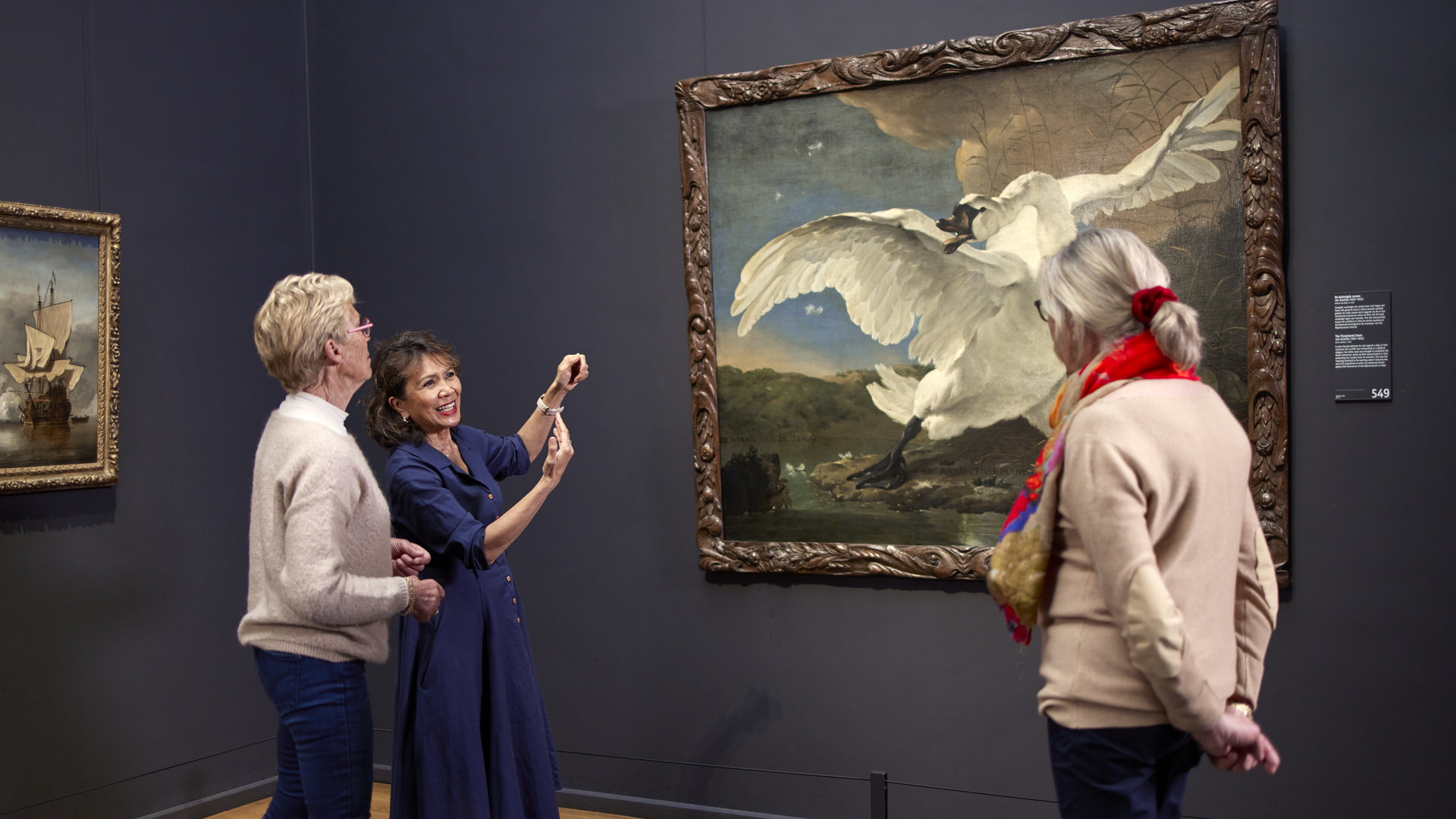 The best of the Rijksmuseum
Guided tour
Crisscross the museum together with a tour guide in search of the best of the best, from the Night Watch and The Jewish Bride to Asian temple guards and Breitner. Discover the most talked about and, according to others, tasteful works of art... and add your own finale.
But who decides what you should see? We think you should! That's why the tour guide highlights not only well-known masterpieces, but also takes your own choice into account. We're curious to know what it will be!
A great guide with a good story, responding to questions from us, not a standard smooth story, so: very satisfied !!
06/04/2019
Good to know
This guided tour is in English
Cancellation after payment is no longer possible. Refund is only possible if the museum has to cancel the program due to government measures.
Rescheduling the date is possible, subject to availability, up to 1 week before the visit date (please note that this does not apply to private tours).
A booking for a guided tour alone does not give access to the museum. You need entrance tickets for that. In the case of a regular tour, these are automatically included when you book your spot in a tour. In the case of a private tour, you have to book these separately after you have booked the private tour
The Night Watch: visibility temporarily reduced
Operation Night Watch offers a unique opportunity for visitors to follow the restoration of Rembrandt's masterpiece live at the Rijksmuseum. We are currently studying the effects of vibrations on the canvas and how we can minimise any chance of movement in the canvas. These activities are temporarily reducing the visibility of The Night Watch. This work is an essential step in the restoration process, and we are unfortunately unable to avoid reducing visibility of the painting . This phase of the research project will continue until mid-September.
Daily
For ages 16 and up
Also as a private tour

The Night Watch, Rembrandt van Rijn, 1642
1 | 6
The Milkmaid, Johannes Vermeer, c. 1660
1 | 6
The Threatened Swan, Jan Asselijn, c. 1650
1 | 6
Marten Soolmans, Rembrandt van Rijn, 1634
1 | 6
The Merry Family, Jan Havicksz. Steen, 1668
1 | 6
Girl in a White Kimono, George Hendrik Breitner, 1894
1 | 6
The best of the Rijksmuseum