EXPLORE WITH THE FAMILY
Families and children
It's like a castle filled with treasures. 8,000 of them to be exact. From airplanes to dolls houses, the world-famous Night Watch, and hundreds of model ships and weapons. There are so many exciting stories for you to discover in the Rijksmuseum. And always something going on. Come on in! It's free for ages 18 and under.
Tips for your voyage of discovery
Decide what you want to see in advance. Check out the collection online and choose your favourites
Don't try to do too much. Maybe focus as a family on a specific collection or period?
Before you come, read the best stories in one of these children's books. You'll find family activity books with tips on unusual ways to see the collection in the Museum Shop.
If you come at the weekend, drop in at the Picknick between 11 and 16h for a free Rembrandt drawing lesson or paint demonstration.
The museum is usually quietest before 11 and after 15h.
When the children decide the route, you're in for some surprising discoveries.
Play visual '20 questions': think of a painting and have the family guess what it is. Only 'yes' or 'no' answers are allowed.
Use a baby carrier or buggy so the kids don't get overtired (we can lend you a buggy).
Bring pencils and paper and draw what you see or make notes. Why not make a new version of the painting at home or write a report?
If the weather's good, end your visit in the museum gardens (Tip: the fountain's lots of fun!)
Routes and guided tours
Do you want to show your children the museum yourself? Follow one of the 4 sample routes. Are you an animal lover? Or would you like to be surprised? Download the free Rijksmuseum App to follow one of the following routes on your phone:
For ages 7 and up we have a digital Family Game with eight mysteries to solve. Would you rather visit the museum with a guide? Check the guided tours.
Free for ages 18 and under
Open daily 9h to 17h
Free programmes

Babies and toddlers
Pushchairs are allowed, back carriers are not. Free cloak room and lockers. Free buggies on loan (limited supply).
Breastfeeding and changing
Ask at the information desk about the private space for expressing milk. The changing area is near the toilets.
Food and drink
The Café offers a kids' menu. Take a break in the coffee corners. You can even bring your own food to the Picknick (open at weekends) or the Atrium
Cloakroom
There's a free, supervised cloakroom to leave your backpack, umbrella, or back baby carrier. Bags smaller than A4 size are allowed in the museum
Shop
You'll find an extensive collection of children's books and gifts at The Shop (downstairs from The Café).
Accessibility
The Rijksmuseum is open to everyone. We do everything we can to make the museum accessible for all children. Check the options.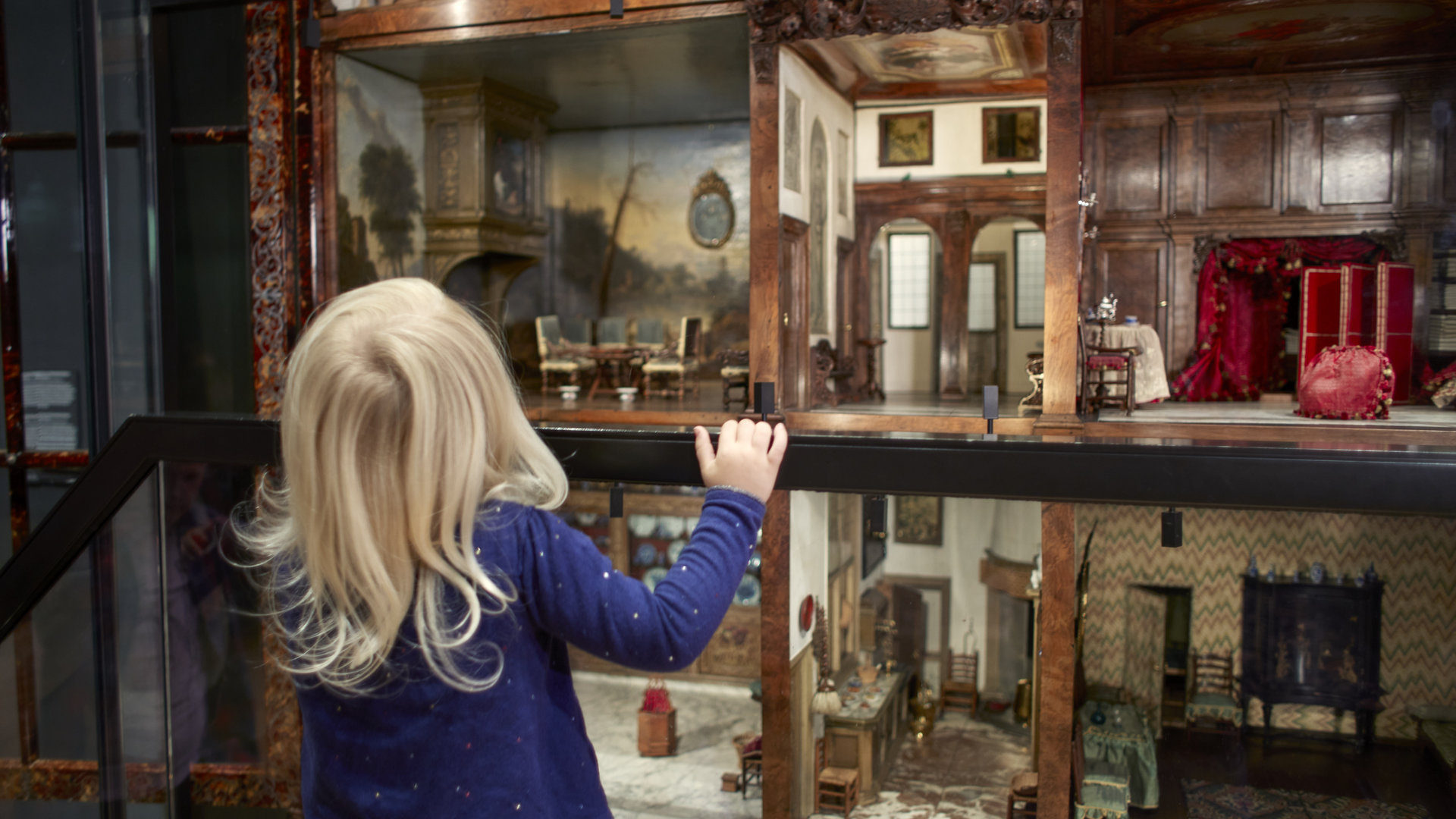 Dolls' House of Petronella Oortman
1 | 6
The Milkmaid, Johannes Vermeer, c. 1660
1 | 6
Model of the William Rex, Adriaen de Vriend, Adriaen Davidsen, Cornelis Moerman, 1698
1 | 6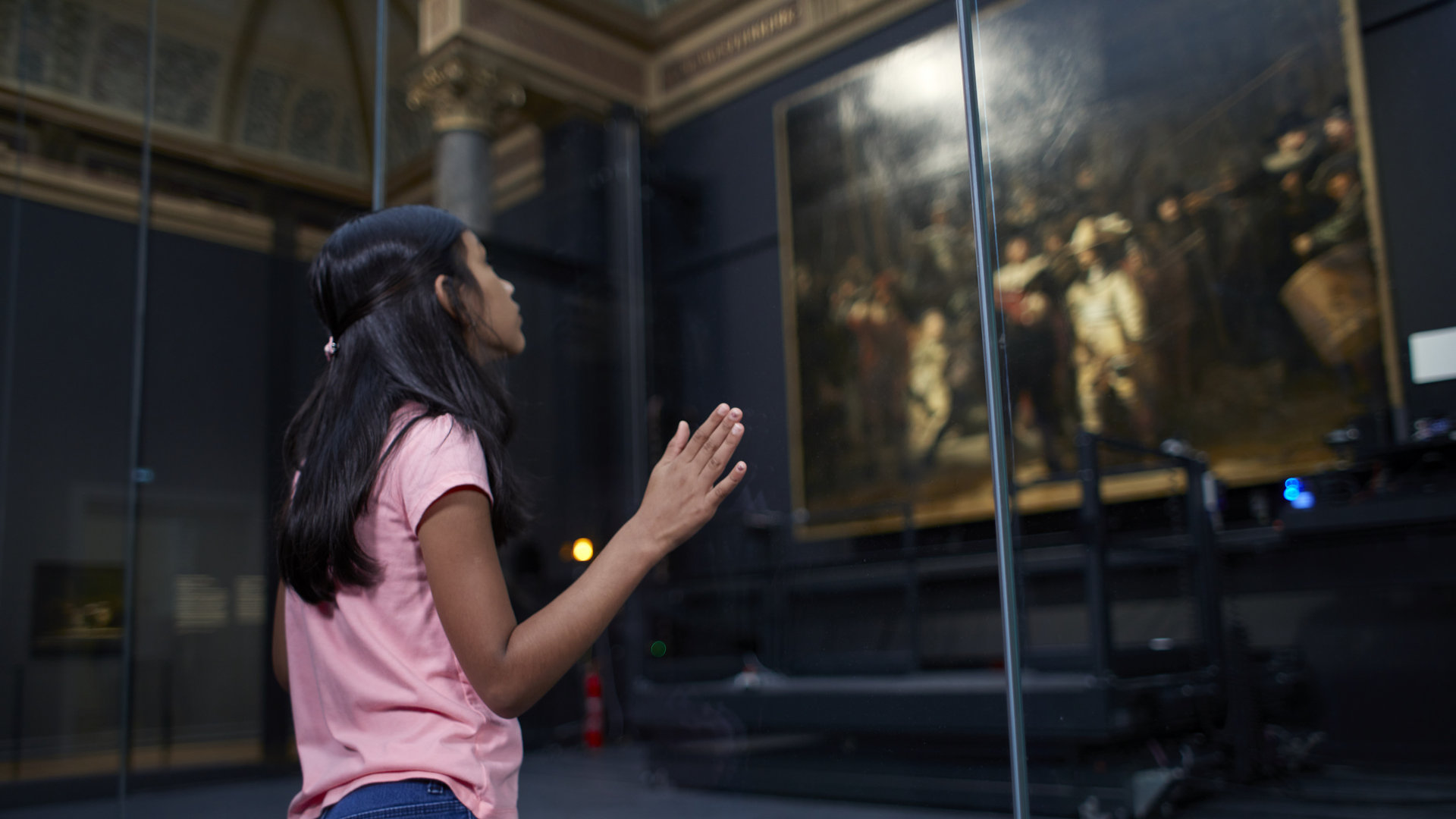 The Threatened Swan, Jan Asselijn, c. 1650
1 | 6
FK 23 Bantam, Frits Koolhoven, 1918
1 | 6
The best of the Rijksmuseum