Visit the Rijksmuseum
The museum of Rembrandt, Vermeer and Van Gogh
This iconic museum in the heart of Amsterdam is a must-visit for any culture lover. The Rijksmuseum houses more than 8,000 works of art from Dutch and European history, including masterpieces by Rembrandt, Vermeer and Van Gogh.
So much fine art in one place. Spent all day there and still didn't see it all! Really impressive and definitely a must visit in amsterdam.
Tripadvisor, *****
Downtown Amsterdam
You'll find the Rijksmuseum on the Museumplein in downtown Amsterdam. Close to the city's historic canals and shops and just 20 minutes' walk from the Anne Frank house. Mix city buzz with chill time at the Rijks.
Familiar faces
What makes the Rijksmuseum one of the world's most famous museums is the fame of the masterpieces in its collection. Like The Milkmaid by Vermeer, Self-portrait by Van Gogh, The Merry Family by Jan Steen and Rembrandt's Night Watch. But so many other pieces in the collection could take you by surprise and capture your imagination. Like Breitner's Girl in a White Kimono and the Asian Pavilion. No matter how old you are, or where you're from, you'll discover something new at the Rijksmuseum.
Absolutely beautiful. The art, the grounds and the audio tour are wonderful. If you're in Amsterdam, don't miss this
Tripadvisor, *****
See and do
There's something for everyone at the Rijksmuseum. From guided tours to family games, workshops and theatre programmes. If you're visiting for the first time, how about taking The best of the Rijksmuseum tour? During school holidays, we arrange special activities for young people, like an Escape Game.
The Night Watch: visibility temporarily reduced
Operation Night Watch offers a unique opportunity for visitors to follow the restoration of Rembrandt's masterpiece live at the Rijksmuseum. We are currently studying the effects of vibrations on the canvas and how we can minimise any chance of movement in the canvas. These activities are temporarily reducing the visibility of The Night Watch. This work is an essential step in the restoration process, and we are unfortunately unable to avoid reducing visibility of the painting . This phase of the research project will continue until mid-September.
Live: Operation Night Watch
The Rijksmuseum is using the very latest technology to research and treat the Night Watch. Because Rembrandt's masterpiece is the most prominent painting in the Gallery of Honour, we've chosen to restore it right there on site. Not behind closed doors, but in the Night Watch gallery for all to see. Visitors can watch the researchers at work live. In the museum or online. We call it Operation Night Watch.
Top Attractions
The Gallery of Honour with masterpieces by Vermeer and Rembrandt, Frans Hals, Jan Steen.
The Milkmaid and the Night Watch
The collection of doll's houses, model ships and armoury
The Cuypers Library, the oldest and biggest collection of art history books in the Netherlands.
Tips
Download the Rijksmuseum app for special tours and smart routes.

Book your ticket online and choose your own time slot.

Short of time? You can easily see the museum highlights in an hour.

Book a guided tour. for yourself or your group.

Enjoy a high tea in The Café before or after your visit.
See all activities

Book your tickets for the Rijksmuseum online
Select your tickets
You have selected the maximum number of this item.
Entrance ages 18 and under
Free
You have selected the maximum number of this item.
You have selected the maximum number of this item.
I already have a ticket/voucher
Free
Select this option if you already have a valid ticket such as an E-ticket, Amsterdam City Pass, I amsterdam City Card, VriendenLoterij VIP ticket, KOG membership card, KVVAK, Rembrandt Association (Vereniging Rembrandt), or if you are accompanying a visitor with a disability. If you have a pass, be sure to bring the pass with you during your visit. It will be checked at the entrance
You are required to reserve a starting time.
For employees of our partners, a free employee access arrangement applies. If you have any questions, you can also check directly with your employer.
For holders of an ICOM card, it is not necessary to reserve a start time. However,please bring the physical card with you during your visit, as it will be checked at the entrance.
You have selected the maximum number of this item.
Entrance Netherlands Museum Pass
Free
Only choose this option if you are in the possession of a Netherlands Museum Pass. It is necessary to book a timeslot.
You have selected the maximum number of this item.
Please note
These are not tickets for the Vermeer exhibition!
Daily 9 to 17h
Free for ages 18 and under
Fun for kids from age 4

Prices
Adults: €22,50
Free for 18 and under
Free for Friends
Start time
A visit starts with a start time. You can book one here.
Only Friends of the museum can come when they want without making a booking.
Address
Museumstraat 1
1071 XX Amsterdam

Floorplan
Accessibility
Wheelchair access
Guide dogs allowed
Lifts on every floor

CASHLESS
In the whole museum you can only pay with your favourite digital payment method or credit card. This applies to all shops and catering outlets.
FAQ
There is a free cloakroom
You may take photos
There is free WiFi

Please see our FAQ via this page.
The Threatened Swan, Jan Asselijn, c. 1650
1 | 8
The Night Watch, Rembrandt van Rijn, 1642
1 | 8

Self-portrait, Van Gogh
1 | 8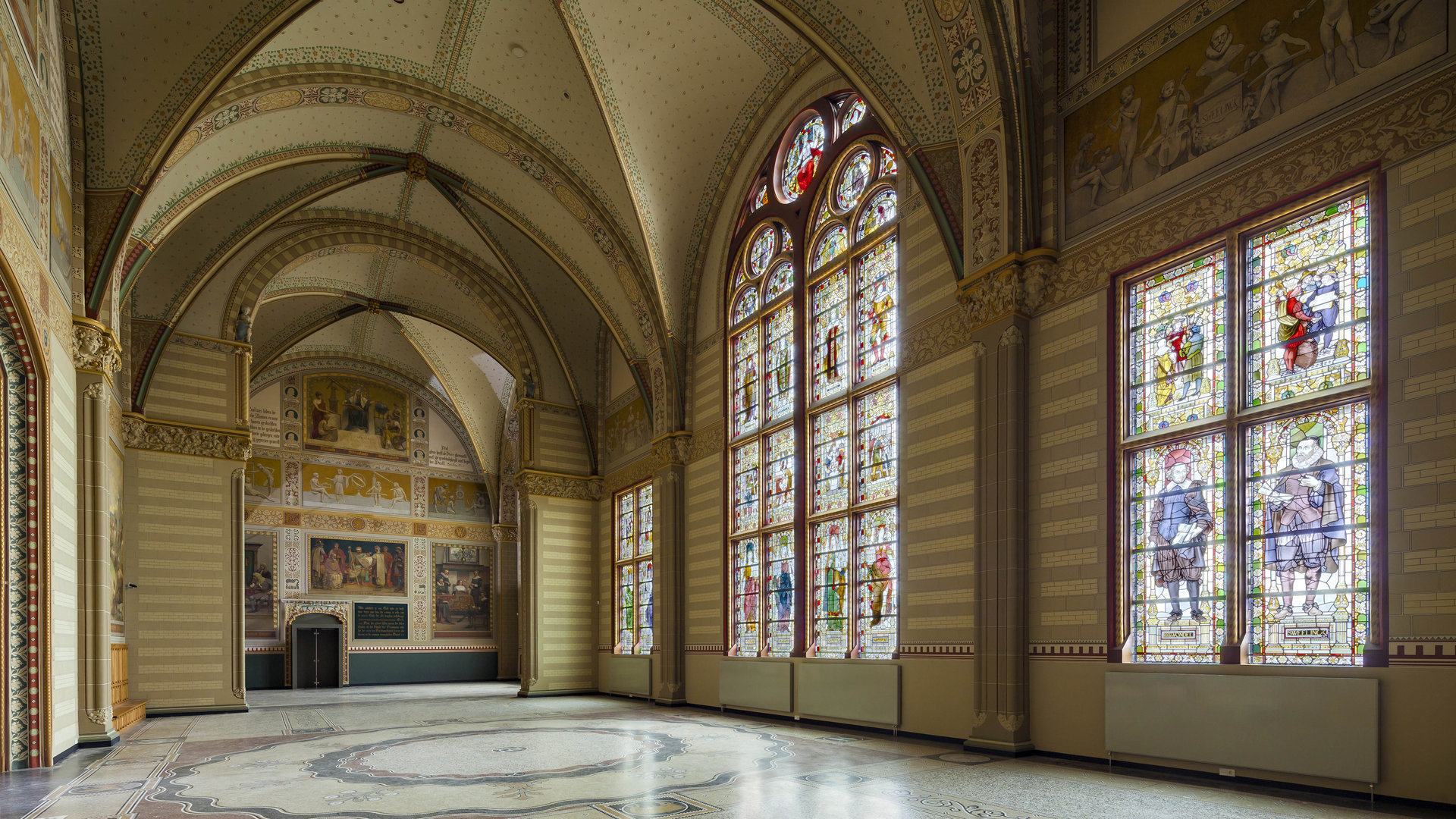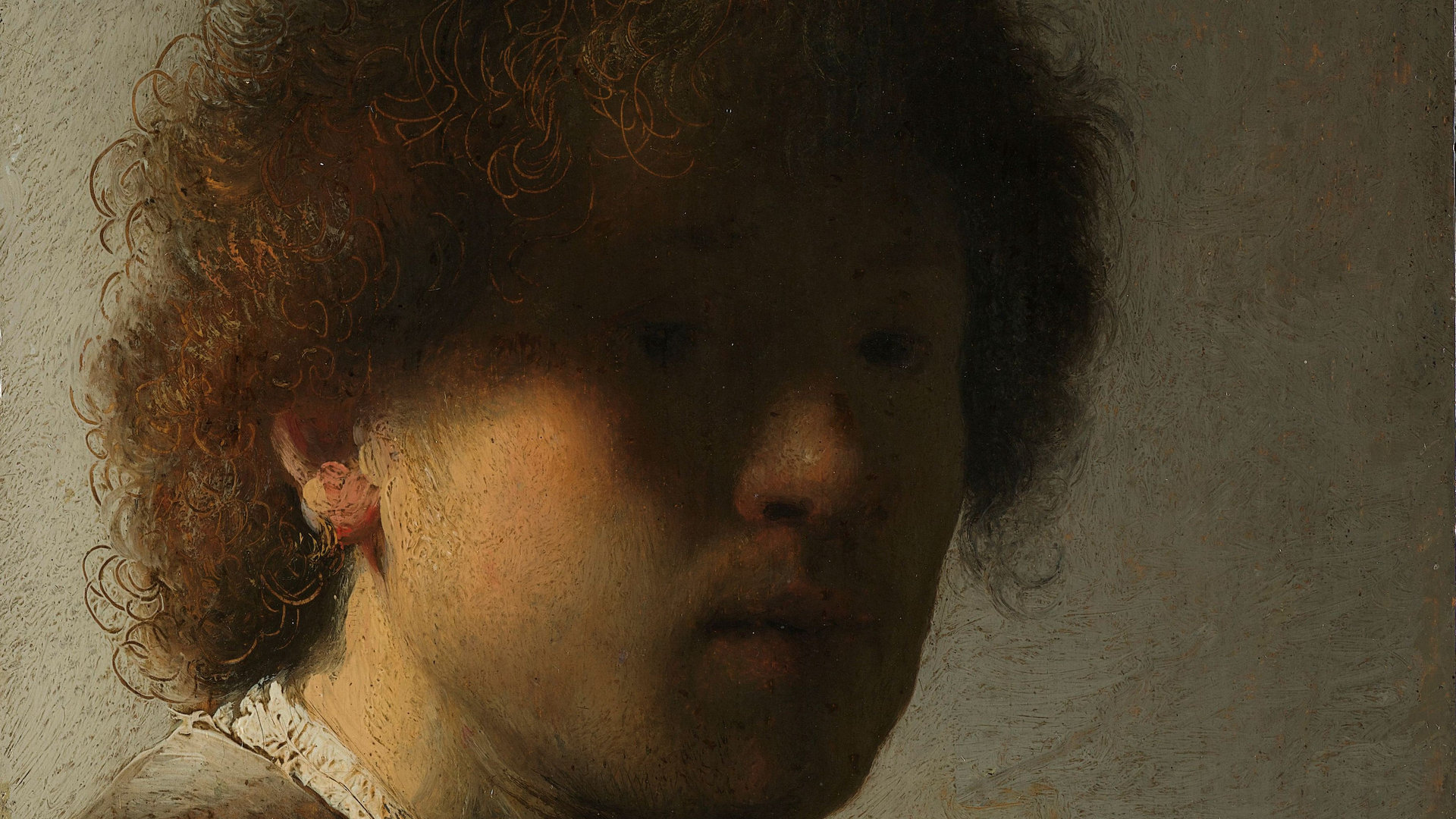 Self-portrait, Rembrandt
1 | 8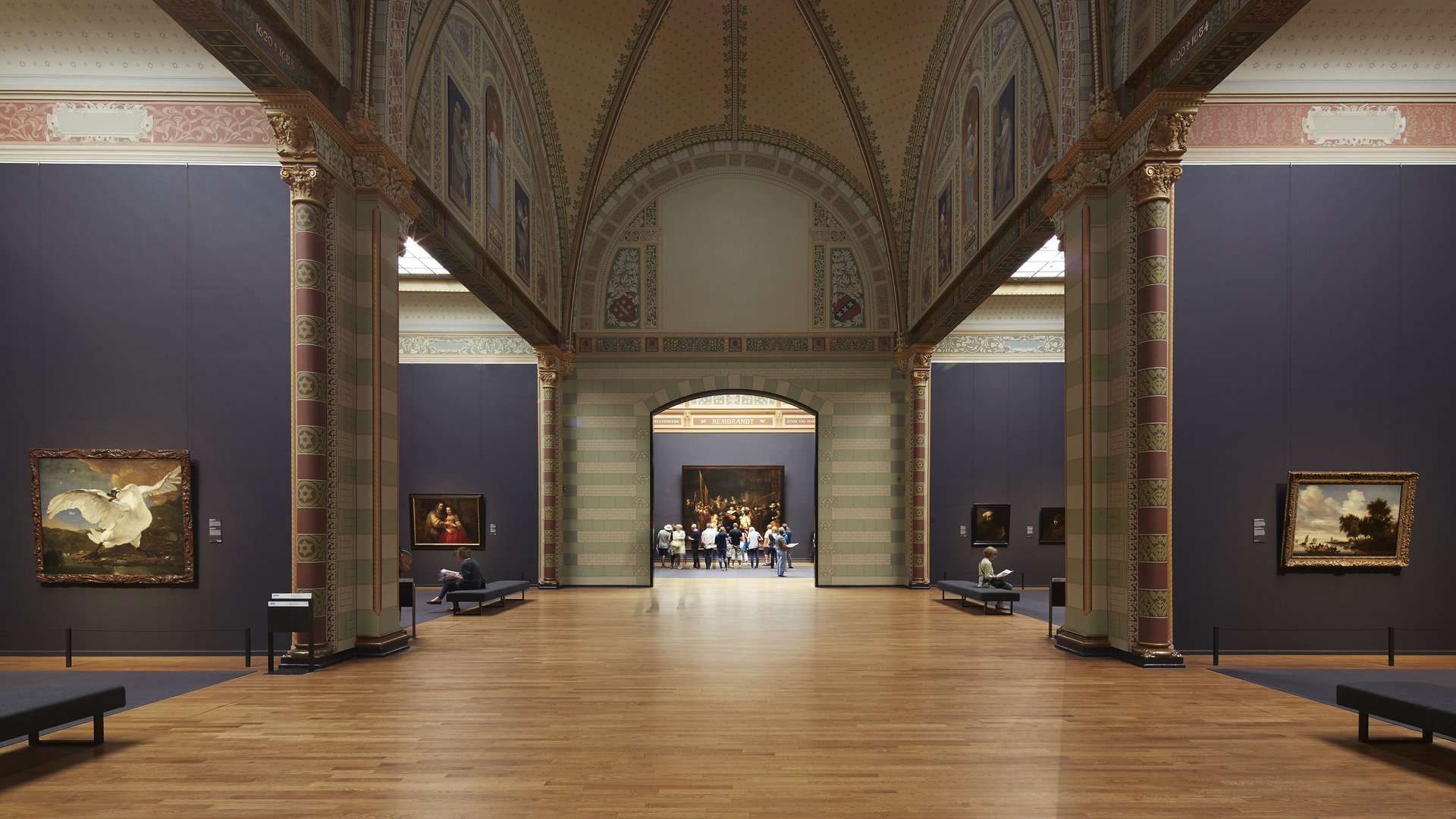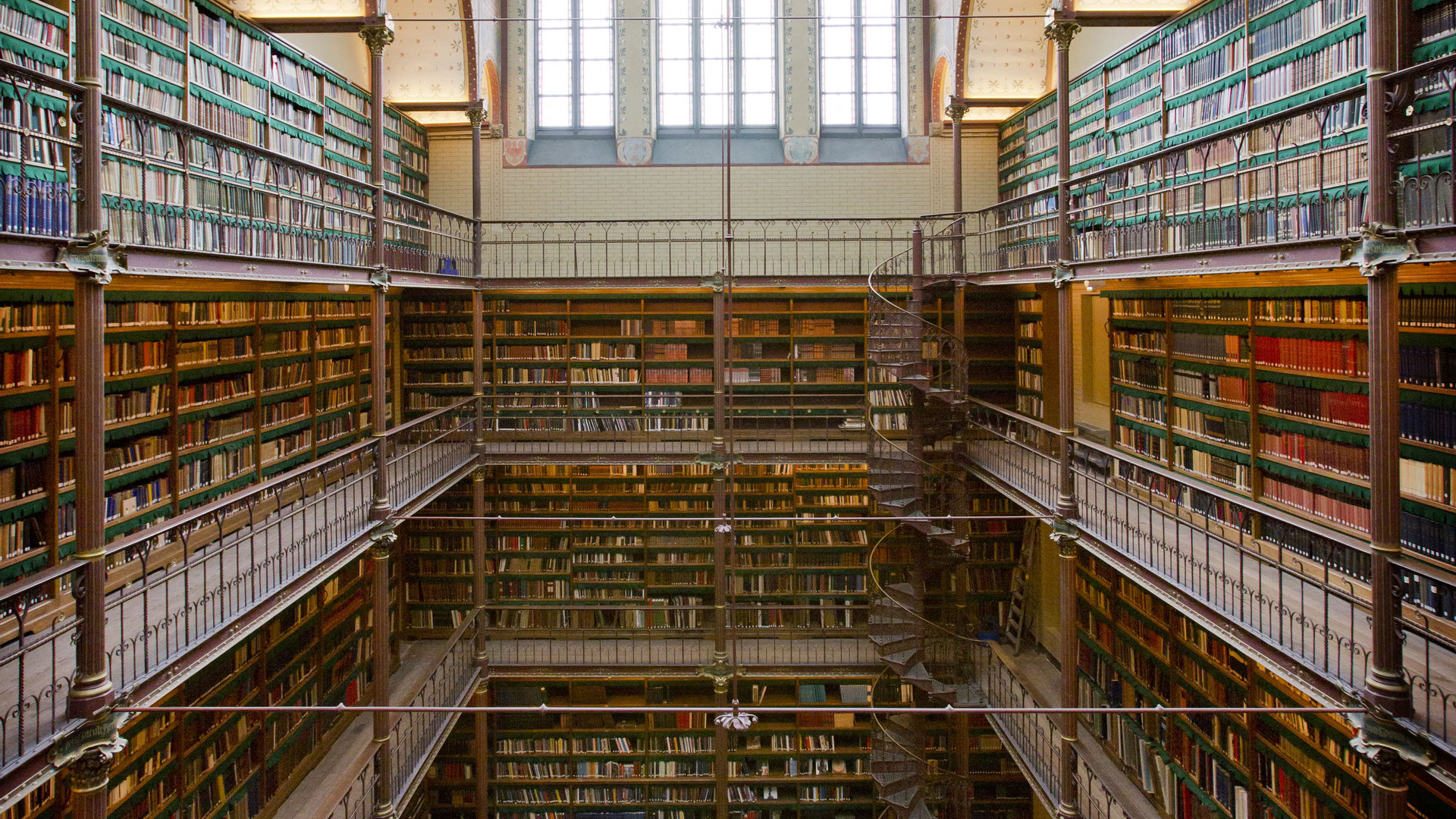 View of Houses in Delft, Known as 'The Little Street', Johannes Vermeer, c. 1658
1 | 8
Highlights