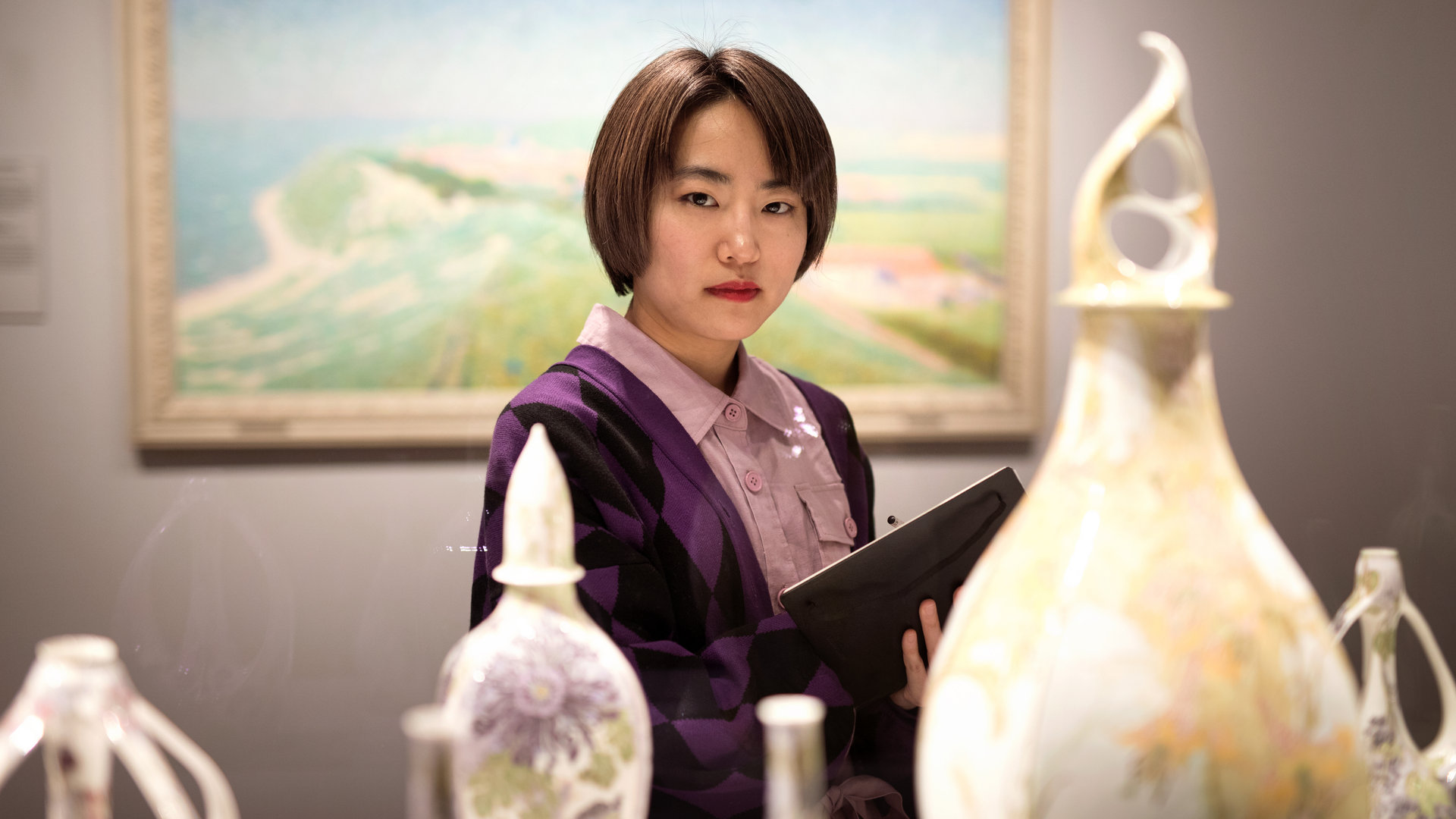 The Rijksmuseum promotes talent development. With our international programmes we contribute to a new generation of academically educated museum professionals.
Fellowship Programme
We want to use our Fellowship Programme to exchange knowledge and strengthen the bonds between the museum and universities. We offer talented candidates the opportunity to carry out part of their research here with us, where they naturally have access to the Rijksmuseum's expertise, collections, library and laboratories. They can also take part in workshops and excursions.
Summer School
The Rijksmuseum shares its knowledge on innovative object-based research through its Summer School programme. Each year we partner with other institutes to hold an international summer school for around 15 academics and young professionals. This unique course has a varied historical and art-historical orientation.
Arts of the Netherlands
We developed this two-year Master's programme in close collaboration with the University of Amsterdam (UvA). The course has places for around 15 talented students who will receive training in object-oriented research into the art of the Netherlands and Flanders from 1400 to 1900. Other participating museums include the Van Gogh Museum, the Mauritshuis, Museum Boijmans van Beuningen, Museum Catharijneconvent and the Royal Museum of Fine Arts Antwerp.
Academic programmes
Research programmes
Conduct research

Conduct research
Do you want to consult the collections of the Rijksmuseum for your research? Then please feel welcome at the Rijksmuseum Research Library and the Study Room Prints and Drawings.
You can make free use of our:
library catalogue

art sales catalogues

special library collections

databases and digital collections

works on paper

documentation

Rijksmuseum archive

photography archive

archive and letter collections

Newsletter
Stay up to date and register for the Academic Newsletter.