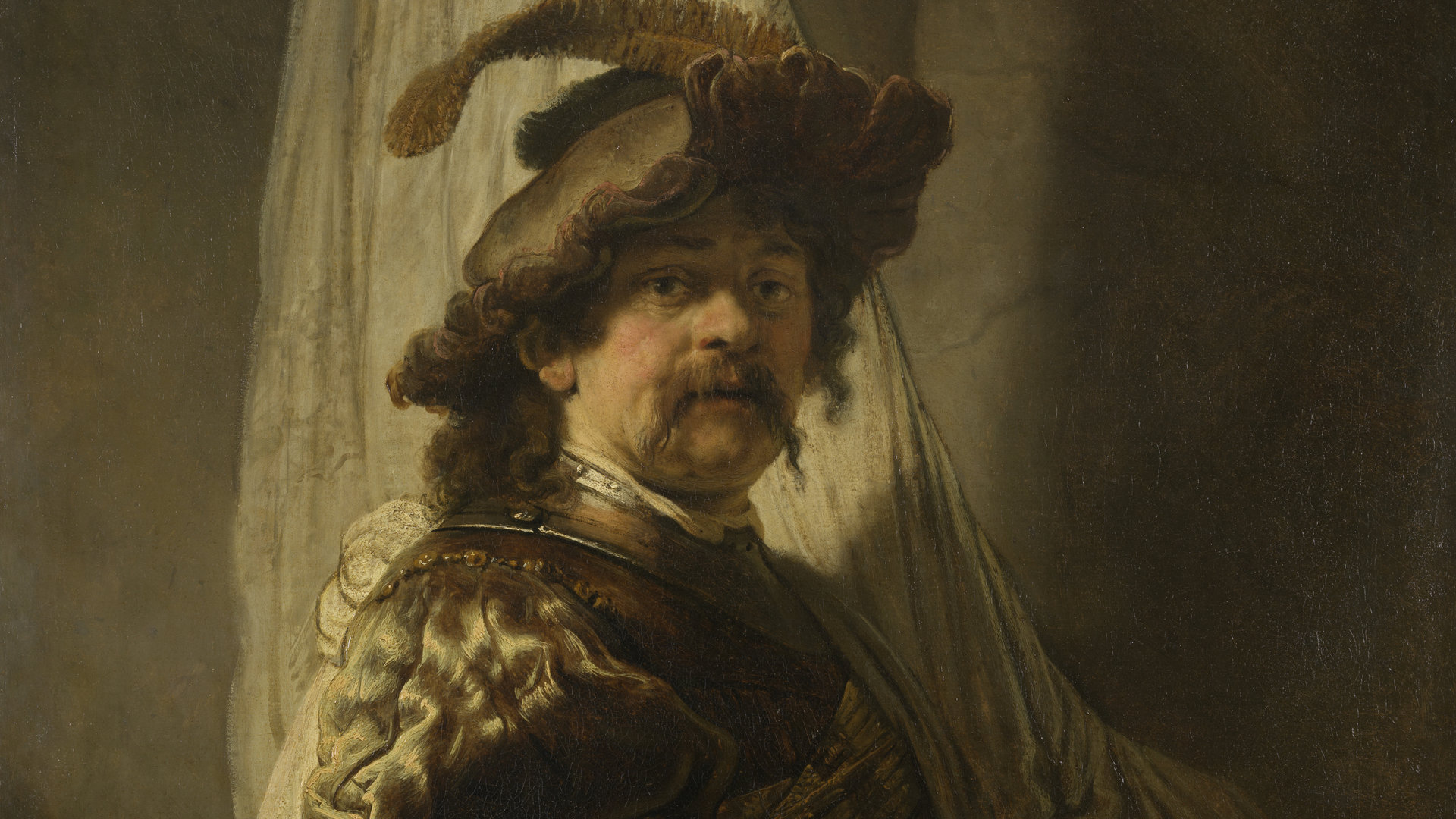 The Standard Bearer
To be seen from 16 June
Rembrandt's The Standard Bearer is on its way back to the Rijksmuseum, following a 12-month tour of the Netherlands! Come and see it on our free open day!
THE STANDARD BEARER
You can feel the courage, swagger and rebelliousness bursting from the canvas! But what else makes The Standard Bearer so special? It is seen as one of Rembrandt's key works. He was an in-demand portrait painter in Amsterdam at the time, but he wanted to carve a new artistic path for himself – he probably used this painting to showcase his other skills and ambitions.

The brushstrokes are casual, even nonchalant. Together with Rembrandt's intentional scratches in the paint and his use of light to achieve a three-dimensional effect, they make for a virtuosic display of his unique style. His work was taking a new direction in this period, and The Standard Bearer is really a prelude to The Night Watch. That makes it particularly exciting to have them hanging together in the Rijksmuseum's Gallery of Honour.
FREE OPEN DAY ON 17 JUNE
Everyone is invited to come and see The Standard Bearer on Saturday 17 June. Admission is free for everyone that day. You are also welcome to attend one of the workshops. Online bookings for this special open day start on Wednesday 17 May.
OPENING CELEBRATIONS
A standard bearer stood for something he believed in. What do you stand for? That's the question we put to all 9 to 12-year-old schoolchildren in the Netherlands. They made their own contemporary banners on themes that are important to them.