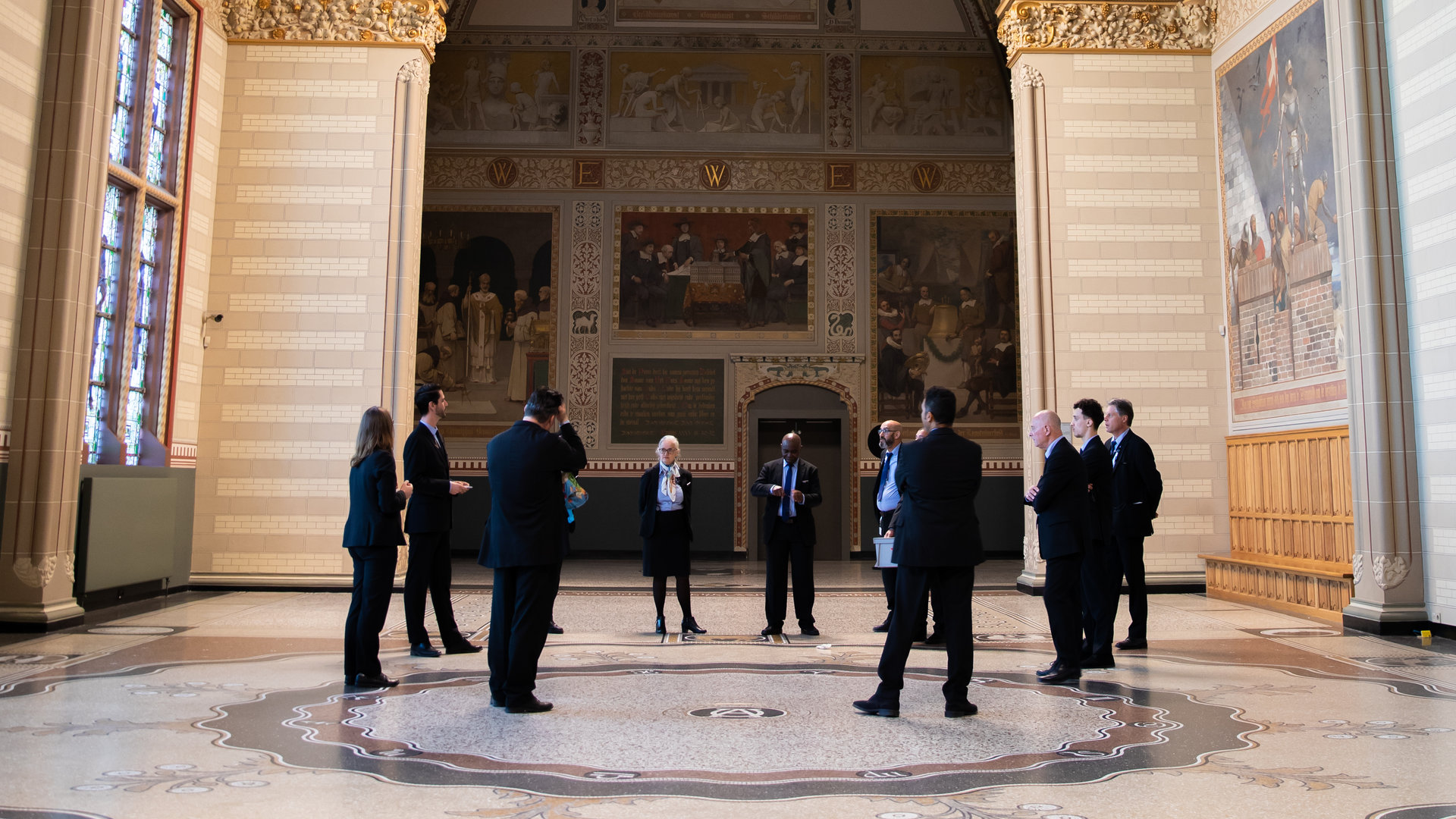 Join us
Come work at the Rijksmuseum
The Rijksmuseum is a proud and distinguished institution. Not only because of our renowned artworks, but thanks to our wonderful employees. Whatever you do, here you can get the best out of yourself and your job. From the guard looking out for The Night Watch to the IT engineer applying the most advanced tools.
Keep on learning
With 30 nationalities, 750 employees and a wealth of cultures, we work hard daily to make every visit to the museum special. We're strong believers in development. As an employee of the Rijksmuseum, you can take advantage of a variety of educational programmes and courses to become even better at what you do.
Excellent working conditions
When you come work for us, you can visit the Rijksmuseum with 1 guest whenever you like. You're also sure to appreciate our terms of employment (the Rijksmuseum participates in the collective labour agreement of the Dutch Museums Association).
Happy on the job
Working as a team, respectful of each other and taking pride and pleasure in what we do. At the Rijksmuseum, we believe that's the key to ensuring long-term employability among our staff. Tapping into your full potential is a part of this. We have a dedicated Long-Term Employability Manager to help you do just that.
Boosting employability
What do I need to stay happy in my job? How do I stay fit? How can I strike a good balance between my work and private life? You can delve into these questions and more in our employability counselling. Because it's by keeping you happy in your work that we work to keep you.
Show your sporty side
If you enjoy being active, we have all kinds of activities you can join, from a RijksRun to RijksHockey and RijksFit. We also welcome spontaneous input on ways to keep us energetic on the job, such as Tai Chi classes in the Rijksmuseum garden or online yoga sessions.
We belong to everyone
The Rijksmuseum belongs to us all. That's why we're a member of Musea Bekennen Kleur, a network of 13 museums in the Netherlands advocating for greater inclusivity and diversity. In addition, we work to highlight issues around slavery and the colonial past. We offer accessible programming for visitors with impairments, such as sensory-friendly evenings. And we seek partnerships to reach under-represented audiences. Maintaining a colourful and diverse workforce is also important to us, and our specially-appointed Inclusivity Manager makes sure that we do. This is how we're making the Rijksmuseum accessible to everyone.