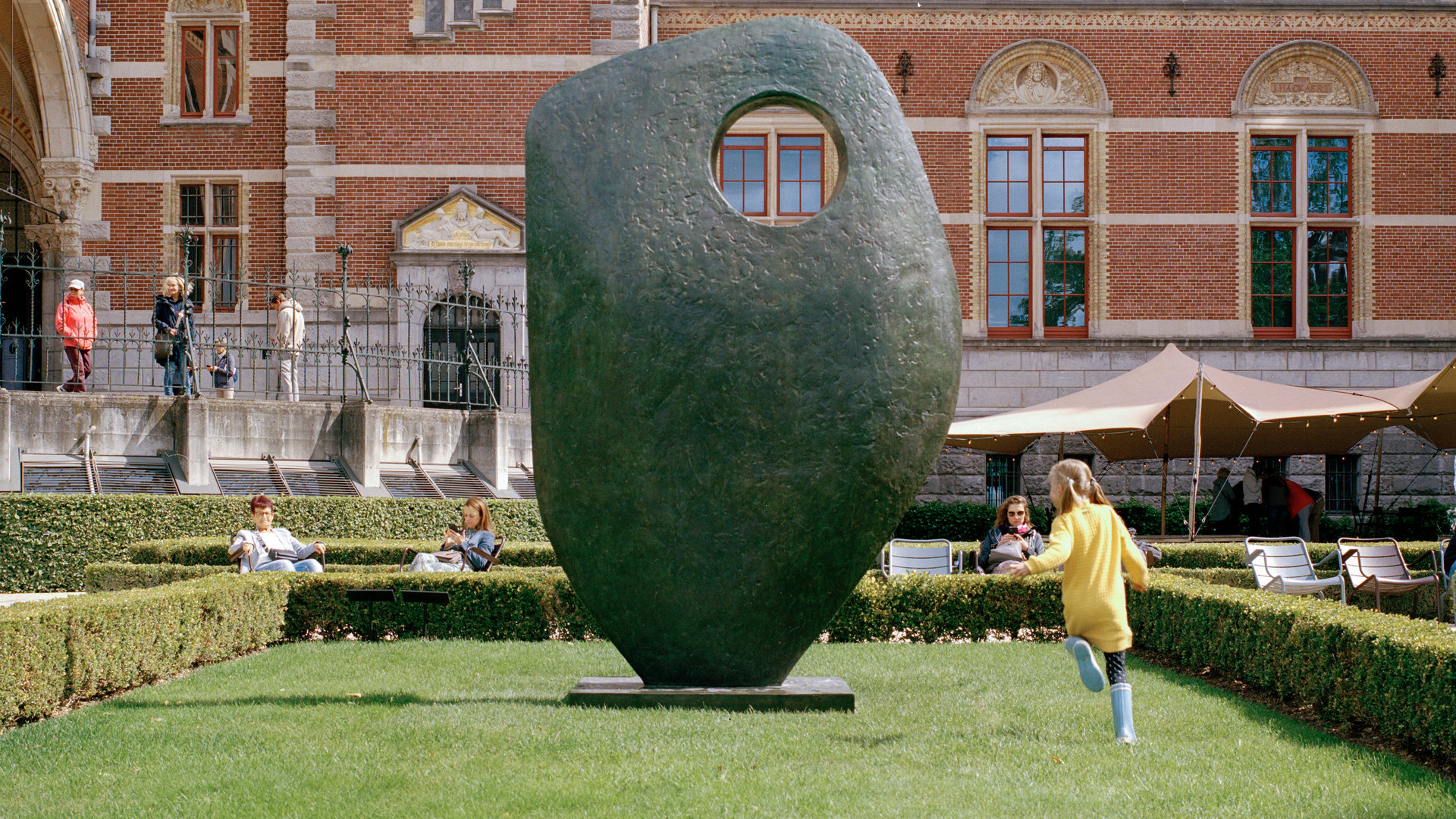 Barbara Hepworth
In the Rijksmuseum Gardens
Barbara Hepworth was an innovator. She broke with tradition and found new forms of expression with her sculpture. Being a successful 20th century female artist, she became an international role model. We are very proud to be able to show 8 of her best works in our gardens this summer. It is her first solo exhibition in Amsterdam.
IN THE EXHIBITION
The exhibition provides an overview of her monumental, late work from the 1960s and early 1970s. The majority come from English public gardens and parks and rarely leave their permanent location. With the geometric sculpture Construction (Crucifixion) from the cloister garden of Salisbury Cathedral, Hepworth refers to the visual language of her friend Piet Mondrian and thus also to her special relationship with the Netherlands.
PIONEER AND ROLE MODEL
Barbara Hepworth is one of the pioneers of modernism in sculpture. This was a movement in the early 20th century that broke with tradition and introduced innovative forms of expression. As a twenty-something she already stood out with her modern sculptures of wood, stone and marble. A characteristic of Hepworth is the piercing of the forms with holes.
Hepworth is one of the few internationally successful female artists of her generation. She is considered a role model for younger generations. She granted herself an emancipating role by explicitly calling herself sculptor instead of sculptress. Attention to her life and work fits in with the current demand for a more balanced representation of male and female artists.
DIRECT CARVING
Barbara Hepworth was born in Wakefield (Yorkshire, United Kingdom) in 1903. She studied sculpture at the Leeds School of Art (1920-1), where she met the sculptor Henry Moore, and at the Royal College of Art (1921-4). With Moore, she became a leading figure in the 'new movement' in sculpture in which direct carving (cutting directly into stone, marble and wood) played an important role. Later in her career she switched to bronze to be able to make mass-produced sculptures. Hepworth always saw herself first and foremost as a sculptor.
LINKS WITH THE NETHERLANDS
In 1938, Barbara Hepworth and her second husband Ben Nicholson helped the Dutch painter Piet Mondrian move from Paris to London to escape the Nazi advance. Their friendship had a part to play in Hepworth's stylistic reference to Mondrian in her 1966 work  Construction (Crucifixion). In an exceptional gesture, Salisbury Cathedral has loaned this remarkable work to the Rijksmuseum.
Hepworth debuted in the Netherlands in 1938 through her inclusion in the exhibition Abstracte Kunst (Abstract art) at Amsterdam's Stedelijk Museum. Since the 1950s and 1960s some Dutch museums have purchased her work for their collections. In 1965 the Kröller-Müller Museum – which contains one of the most important groups of sculpture by the artist in public ownership in the world - mounted the then-largest retrospective in Europe of Hepworth's work.
INTERNATIONAL FAME
Hepworth's fame grew internationally in the post-war years, and she became a prominent figure in the modernist artistic colony based in St Ives. Her international reputation was confirmed when she was awarded the Grand Prix at the São Paulo Art Biennial in 1959; in 1964 her monumental Single Form' was placed in front of the United Nations' headquarter in New York as a memorial to the organisation's secretary general Dag Hammarskjöld. The smaller version of this work which normally stands in London's Battersea Park will be on display in the Rijksmuseum Gardens. In 1965, Hepworth was appointed Dame Commander of the Order of the British Empire and as the first female trustee of the Tate Gallery in London. 
CURATION
Sophie Bowness is the guest curator for Barbara Hepworth in the Rijksmuseum Gardens. A renowned British art historian, she is also the granddaughter of Barbara Hepworth. Bowness worked on this exhibition with Ludo van Halem, Curator of 20th-Century Art at the Rijksmuseum. The exhibition is the result of a partnership with the Barbara Hepworth Estate and the New Art Centre sculpture park and gallery.
BOOK
The exhibition is accompanied by the catalogue Barbara Hepworth in the Rijksmuseum Gardens, which is available in Dutch and English language versions. It includes contributions from Sophie Bowness and Stephen Feeke, an independent curator, writer and PhD Candidate at the Courtauld Institute of Art. Available in Dutch and English, from mid-June from the Rijksmuseum webshop and museum shop, price €15.
We thank
The sculpture exhibition is made possible in part by a private donor through the Rijksmuseum Fund, Pon and the Rijksmuseum Club.
Opening hours
Daily from 9 to 17h
Address
Museumstraat 1
1071 XX Amsterdam

Accessibility
Wheelchair access
Guide dogs allowed

FAQ
Photography allowed
Free WiFi

Museum visit
If you want to visit the museum, a separate ticket must be purchased.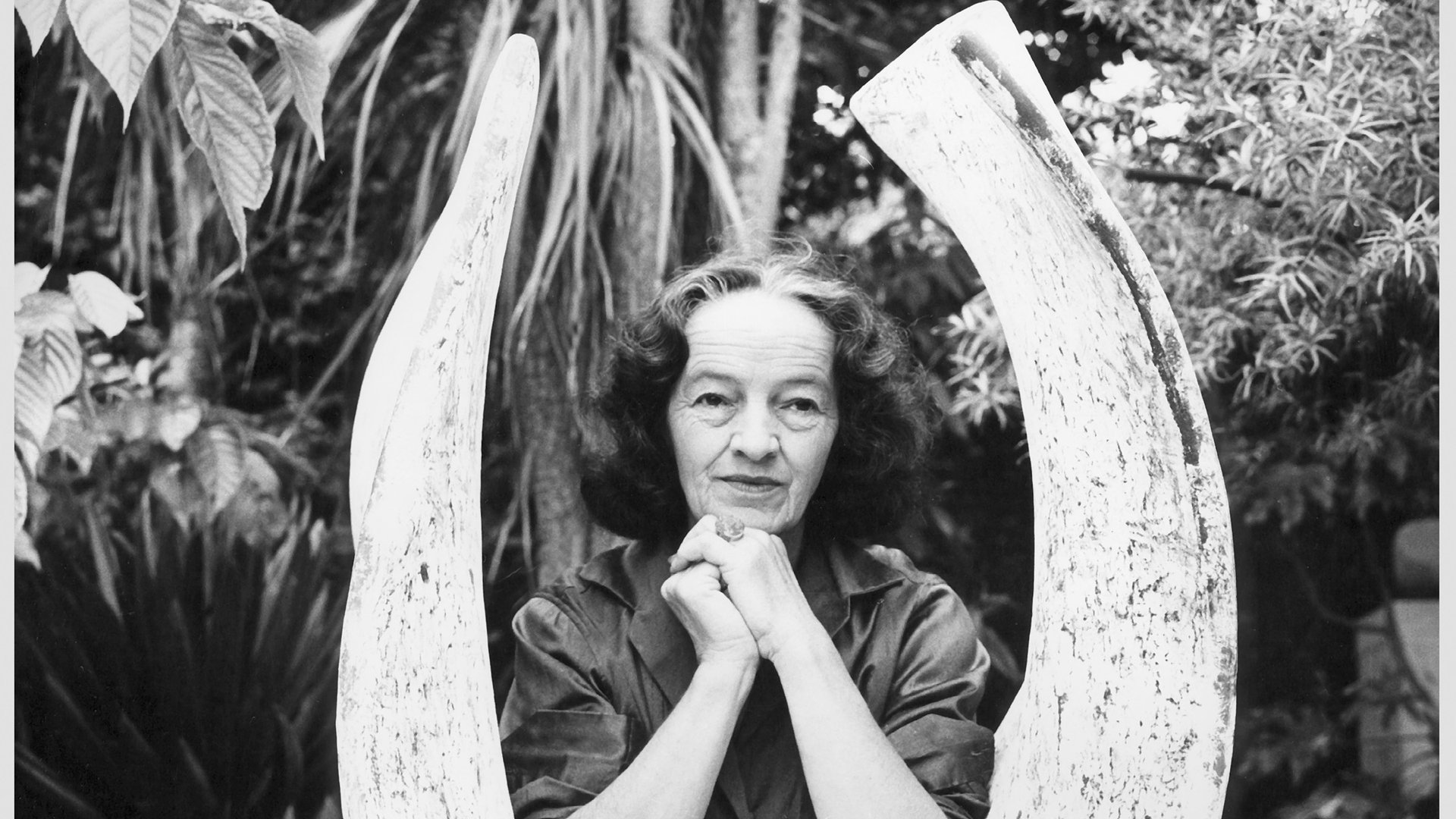 Barbara Hepworth with Curved Form (Trevalgan) in the garden of Trewyn Studio, St Ives, by Ida Kar, 1961 © National Portrait Gallery, London
1 | 5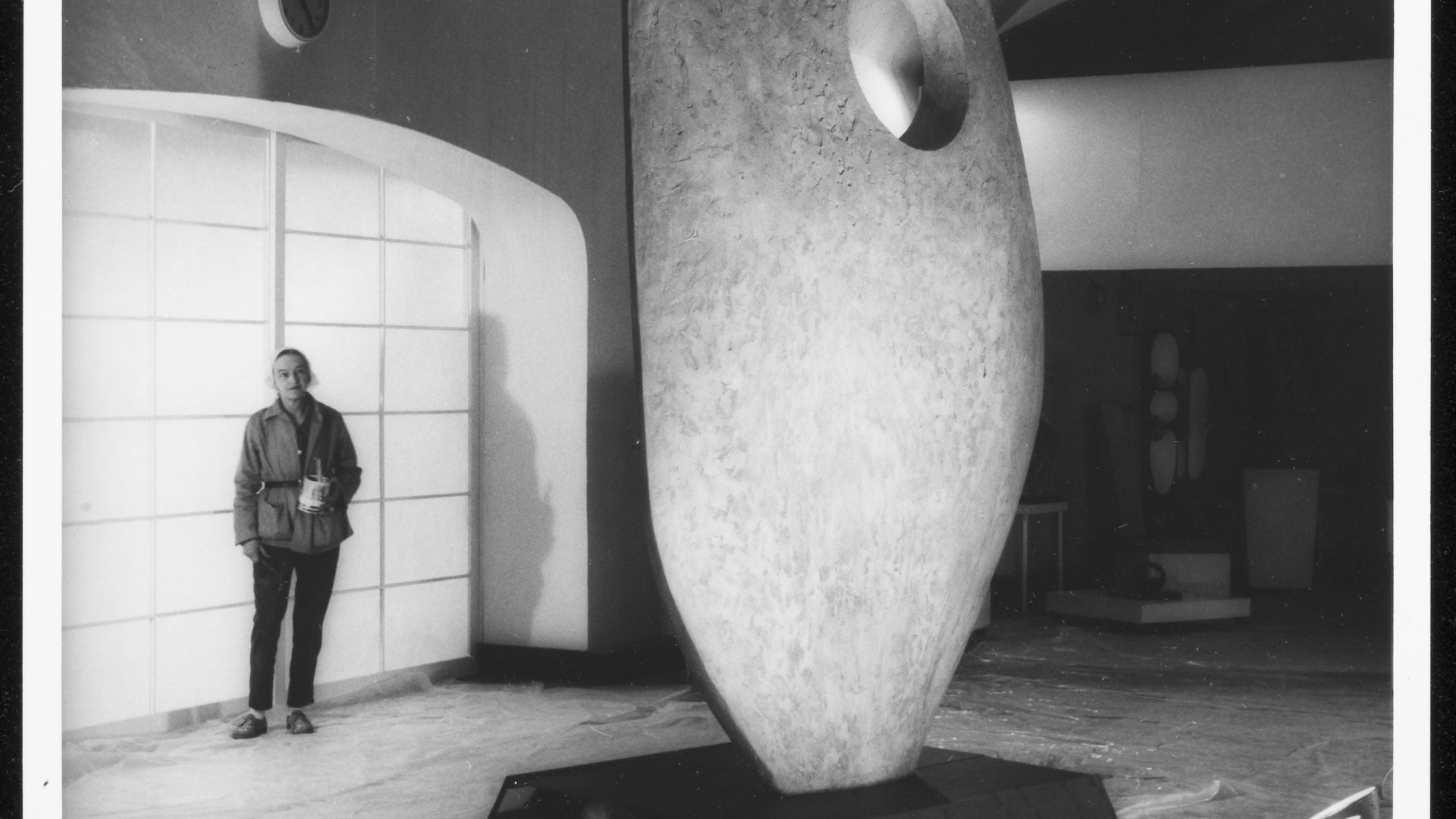 Hepworth with the plaster prototype for Single Form (Memorial), Palais de Danse, St Ives, March 1962. Photograph: Studio St Ives. © Bowness
1 | 5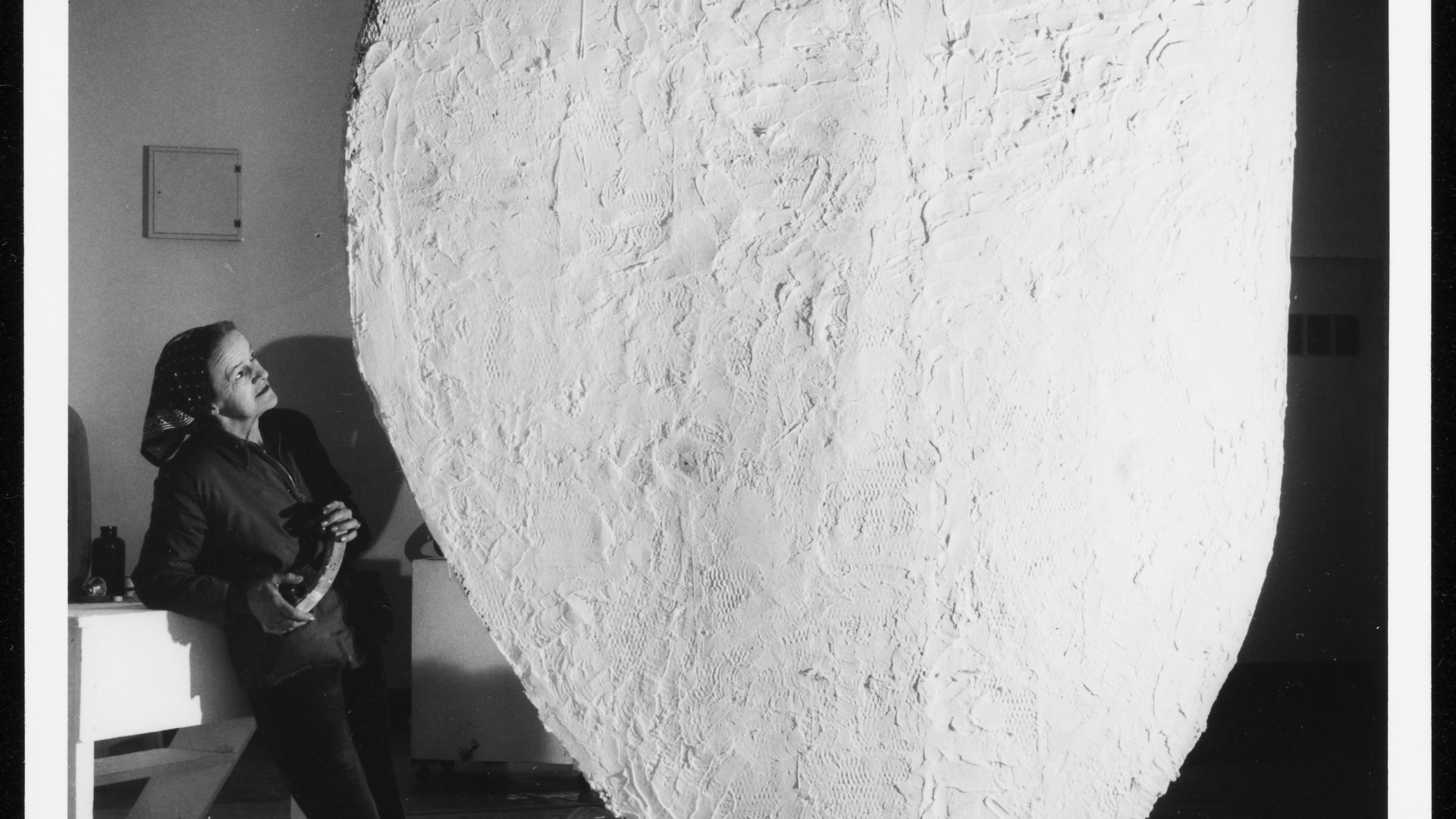 Barbara Hepworth at work on the prototype for Single Form (Memorial), Palais de Danse, St Ives, January 1962. Photograph: Studio St Ives. © Bowness
1 | 5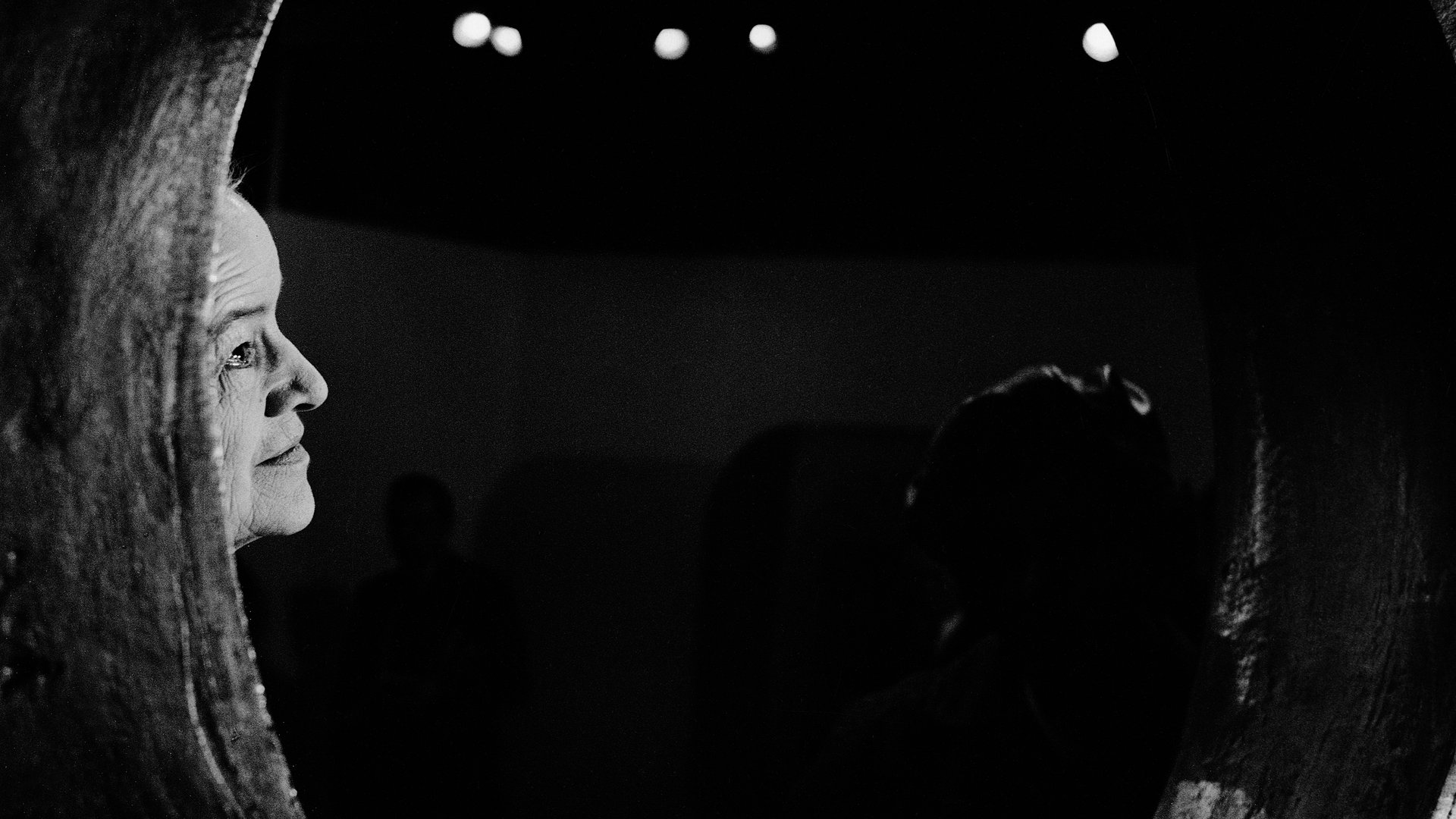 Barbara Hepworth with Four-Square (Walk Through) at the Tate Gallery exhibition in 1968, by J.S. Lewinski. © The Lewinski Archive at Chatsworth / Bridgeman Images
1 | 5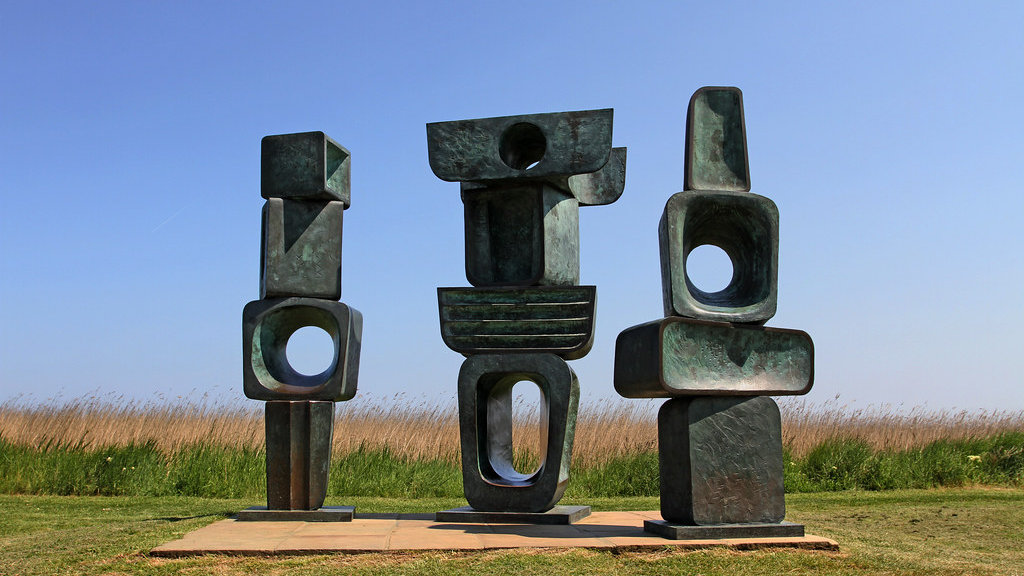 Ancestor I, Ancestor II and Parent I - from The Family of Man, 1970, sited at Snape Maltings, Aldeburgh, Suffolk, England. Collection of The Fitzwilliam Museum, Cambridge. Barbara Hepworth © Bowness
1 | 5
Barbara Hepworth