Women of the Rijksmuseum
For everyone a story
How is the part played by women in Dutch history represented in the Rijksmuseum collection?  This is the overarching question explored by the research programme and its related activities. The project will run from 2021 to 2024.
About the project
The Rijksmuseum's permanent exhibition presents a version of culture in the Netherlands across the centuries. This history can be explored from a variety of perspectives, including gender. Until now, the prevailing viewpoint has been of that of the white heterosexual cis Dutch male. With this in mind, the Rijksmuseum has resolved to increase the visibility of women in its collection and presentations. Diversity and inclusivity necessitate posing new questions from different standpoints. The research programme will prioritise this agenda. As well as re-examining individual objects, we will look into the development of the collection as a whole.
Aim of the project
The initial primary focus of the research will be on cataloguing and describing. To provide an answer to the research question, studies will be initiated that engage with three categories: the makers; the chief protagonists; and the collectors, donors and curators. These combined research paths will lead to a revised understanding of our collection and the enduring embedding of the female perspective within the organisation. To ensure that this occurs, a working group has been set up comprising representation from across the organisation.
Project-related publications
Thematic edition of The Rijksmuseum Bulletin, planned for 2022. Women of the Rijksmuseum collection book, planned for 2024.
Project-related events
Exhibitions and presentations in the main building
Spring 2022: the symposium Her story. Best practices, a gathering with other organisations to share knowledge on how best to permanently foreground women, and to engage with matters of terminology.
Partnerships
Partnerships between the Rijksmuseum and the University of Amsterdam:
BA working group: '"The wife of'. Pendant portraits of the Rijksmuseum, 1600-1700', chaired by Judith Noorman.
BA working group: 'Modern art as emancipation. Female collectors in the context of Dutch museums, 1880-1980', chaired by Rachel Esner.
Partnership between the Rijksmuseum, the Cultural Heritage Agency (RCE), the University of Amsterdam, and Stedelijk Museum Amsterdam:
Platform: 'Collectors, Curators and Critics. Women in the Dutch Museum World (1780-1980)'. Contact person: Mayken Jonkman, the Netherlands Institute for Art History (RKD).
This project is made possible in part by CHANEL, the Susi Zijderveld Fonds, the Familie Krouwels Fonds, the Machteld Vos & Willem Sijthoff Fonds, the Heleen Dura- van Oord Fondsthe Kind Courage Monique Maarsen Fonds and 'Vrouwen van het Rijksmuseum' Fonds ('Women of the Rijksmuseum' Fund).
The Serenade, Judith Leyster, 1629
1 | 5
Goblet with the Portrait of Agatha Deken, anonymous, c. 1785 - c. 1795
1 | 5
Kenau Simonsdr Hasselaer, anonymous, c. 1590 - c. 1609
1 | 5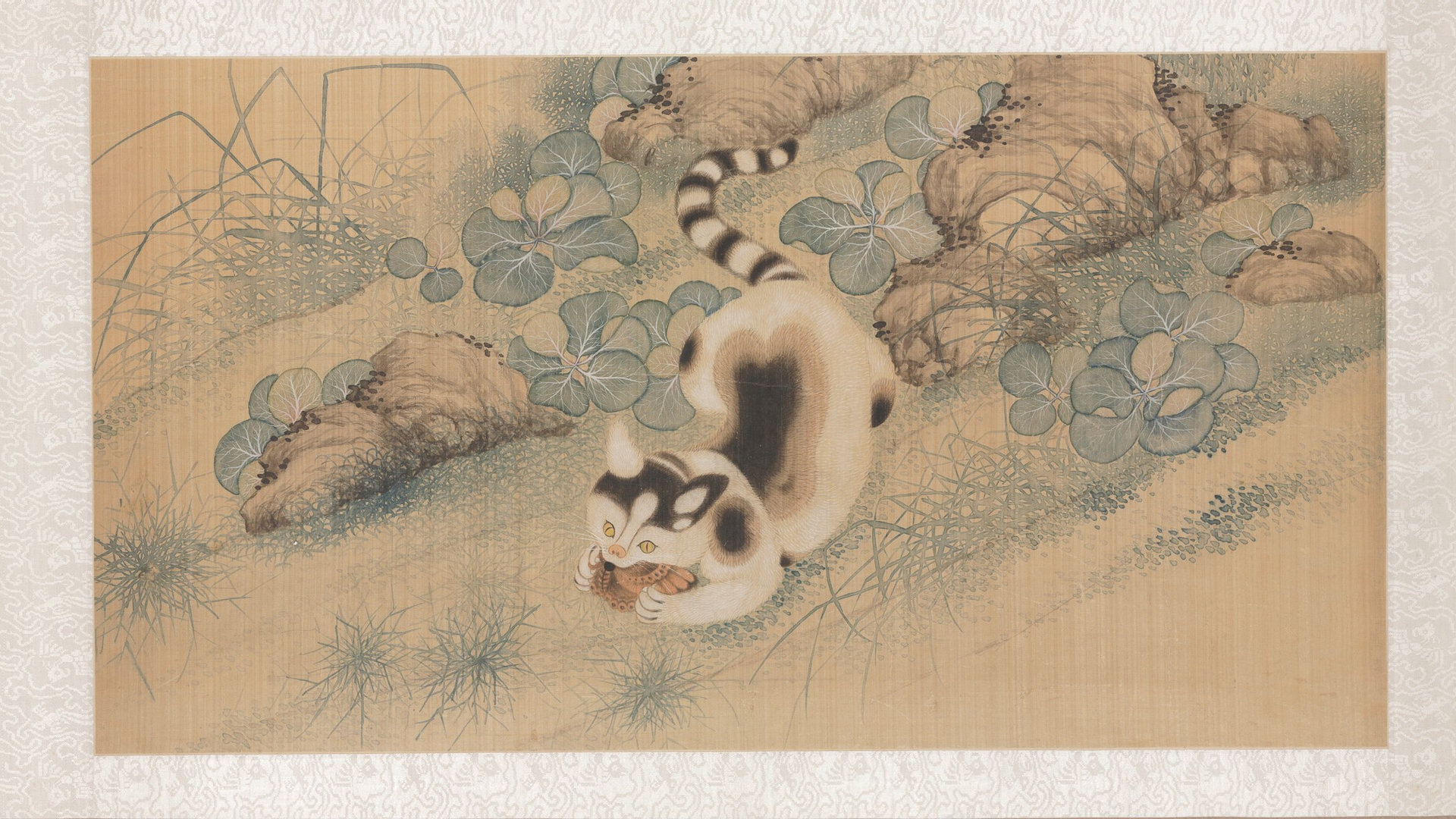 Hangrol met papavers, vlinders en een kat (bovenste gedeelte), Yun Bing, 1683
1 | 5
Portrait of Lizzy Ansingh, Thérèse Schwartze, 1902
1 | 5
Women of the Rijksmuseum