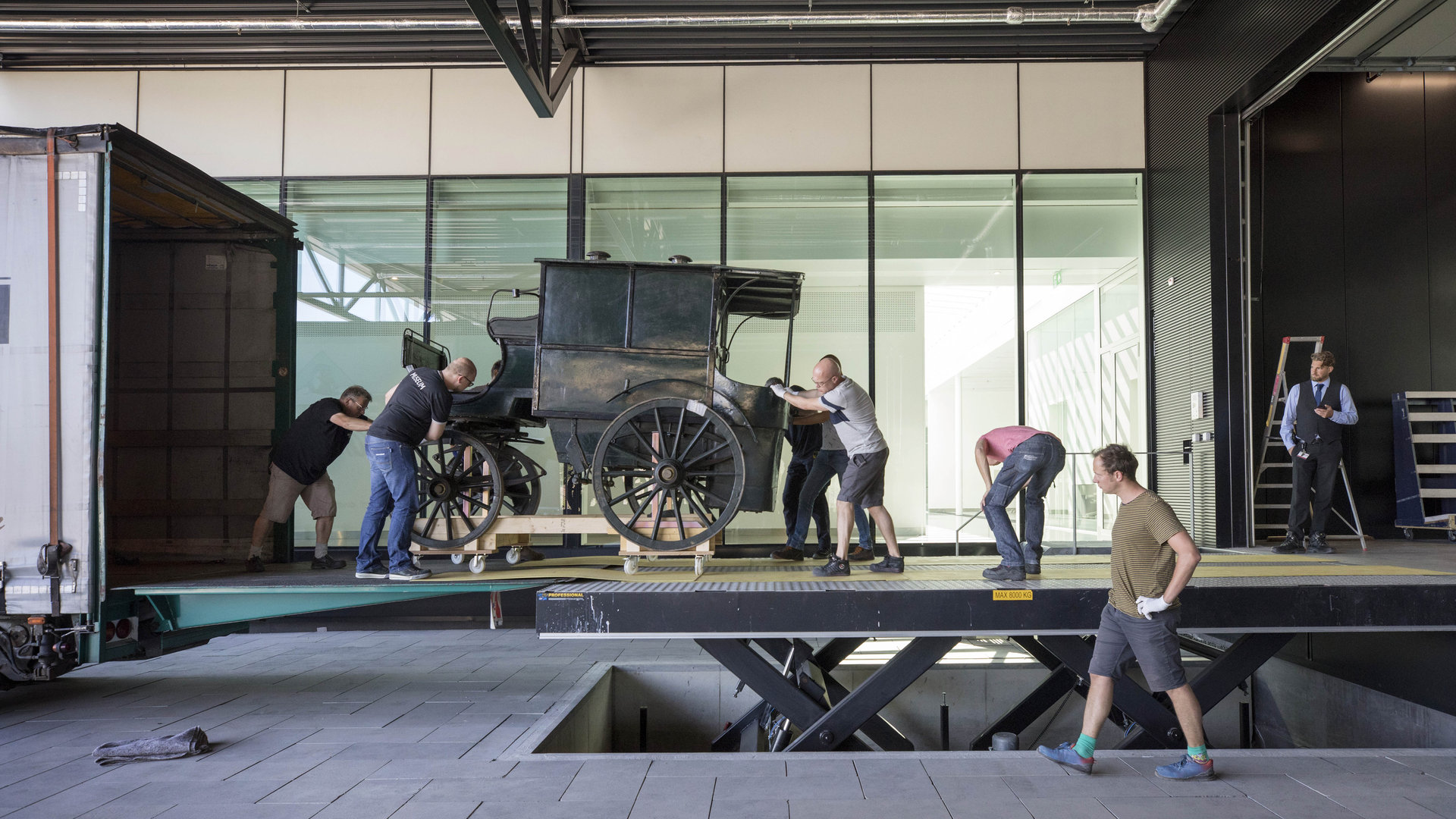 CollectieCentrum Nederland
The physical memory of the Netherlands
In December 2020, the Nederlands Openluchtmuseum, Paleis Het Loo museum, the Rijksmuseum and the Cultural Heritage Agency of the Netherlands will open a joint new national collection centre in Amersfoort. This CollectieCentrum Nederland, or CCNL, boasts 30,000 m2 in storage space to facilitate optimum management and preservation of the Dutch national collections. Besides storage, it will also be the country's leading centre for research, exchange of expertise and the loan of important works.
Memory of the Netherlands
These four institutions' combined holdings of around half a million objects constitute a physical memory of the Netherlands. Unique in the world, this alliance will for the first time ever enable scholars to study objects from the Royal Collection side by side with ordinary household objects – and everything in between. As well as saving costs, this collaboration allows for unmatched facilities to benefit the cultural sector as a whole.
An unusual building
The building consists as it were of a head, neck and torso. Two conservation studios form the heart of the collection centre. Radiating outward are various spaces, including a photography studio, research spaces and a packing area. It's as though the building itself is articulating: 'This is what it's all about' – 'This is where we're keeping and taking care of the collection, ready to lend, display and provide access to important works'. The reception area for visitors is located in the 'head' of the building, as are the offices, while the 'torso' is reserved for a four-story storage facility almost 25 metres high. The CCNL is easy to reach, and all are welcome to come take a look!
Research
CC NL encourages research on the collections and promotes their mobility. Collegiate museums are welcome to contact us for loans. The Collection Centre is also accessible by appointment for Research & Education. Access can be requested from the relevant institutions.
5 stars for sustainability
CCNL is certified under the BREEAM NL system (rating: Outstanding – 5 stars). BREEAM is a sustainability assessment method used worldwide for the evaluation of new and existing buildings, locations and demolition projects. To the extent possible, CCNL will furnish its own climate. Most notably, by insulating exterior walls but not floors and using geothermal heating and cooling to keep the building at the constant temperature of 12-15 degrees Celsius that is best for collections storage. With 3,700 m2 of solar panelling on the roof, it will also generate its own energy. Rainwater will be drained separately and used for the toilets. Last but not least, the surrounding landscape has been designed to support local flora and fauna.
Facts and figures

## Designers and advisory parties
Cepezed (Delft), architectural design
Valstar Simonis (Rijswijk), installation design
Adviesbureau ABT (Delft), construction design
Peutz (Eindhoven), building physics and sustainability
Ruijzenaars Landscapes (Amersfoort), landscape design
Cepezedinterieur (Delft), interior design
Irma Boom Office (Amsterdam), signage design
ToornendPartners (Haarlem), project management and operational management
Implementation
Visser & Smit Bouw on behalf of G&S Bouw (Rotterdam), building contractor

Kropman Installatietechniek BV (Nijmegen), mechanical installation

Bectro on behalf of ULC Installatiegroep (Amersfoort), electrical installation

Bectro (Amersfoort), security system

Aalbers | Wico defence & security (Renswoude), construction of security features

Bruynzeel Storage Systems (Panningen), depot furnishing

Van Ginkel Veenendaal BV (Veenendaal), garden landscaping

number of stored objects: half a million (approx.)

building dimensions: 166 x 80 x 24 m (L x W x H)

total floor area: 31,500 m2

depot section floor area: 19,000 m2

office section floor area: 935 m2

total site area: 27,000 m2

total outdoor area: 9,500 m2

quarantine facility area: 293.5 m2

quarantine facilities: 1 cold store, 1 pesticide treatment chamber, 2 low-oxygen chambers,

other facilities: 2 conservation studios (1,000 m2 in total), 1 X-ray room, 1 photographic studio (260 m2), 1 project space, 1 carpentry workshop, 1 packing room, 3 truck loading bays, 25 car parking spaces, 47 bicycle parking spaces.

floors: 4

staff: 30 (approx.)

depot areas: 39

shelving: 19,110 m

mobile bases: 960 m2

mesh partitions: 24,250 m2 (fixed and mobile)

roll storage system: 1,287 rollers

drawers: 3,655

panel storage system: 117 panels

hanging lockers: 191

solar panels: 2,180 (3,600 m2)

construction start date: May 2018

inaugural use: summer 2020

duration of relocation of collections: 1 year (summer 2020 to summer 2021)

removal truck journeys: 869

official opening: 13 September 2021

construction costs: 44 million euros

heaviest object: Tarzan steam engine (7,200 kilo, Netherlands Open Air Museum collection)

largest object: De Blauwe Mortier barrel organ (5.40 m tall, 7.60 m wide, Netherlands Open Air Museum collection)

BREEAM-NL sustainability certification: Outstanding (5 stars)

light installation artwork: Herman Kuijer
Awards and nominations
We are extremely proud of winning a BREEAM Award March 2022. The building was praised by the jury because sustainability was one of the most important points of attention already from the start of the project. The jury called CC NL an example of sustainable collection management based on the latest scientific developments.
Archdaily, one of the world's leading architecture websites, nominated CC NL as the best building in the category 'best industrial architecture'.
Imagery
We have a lot of footage of the new CC NL. Both design drawings and the progress of the construction.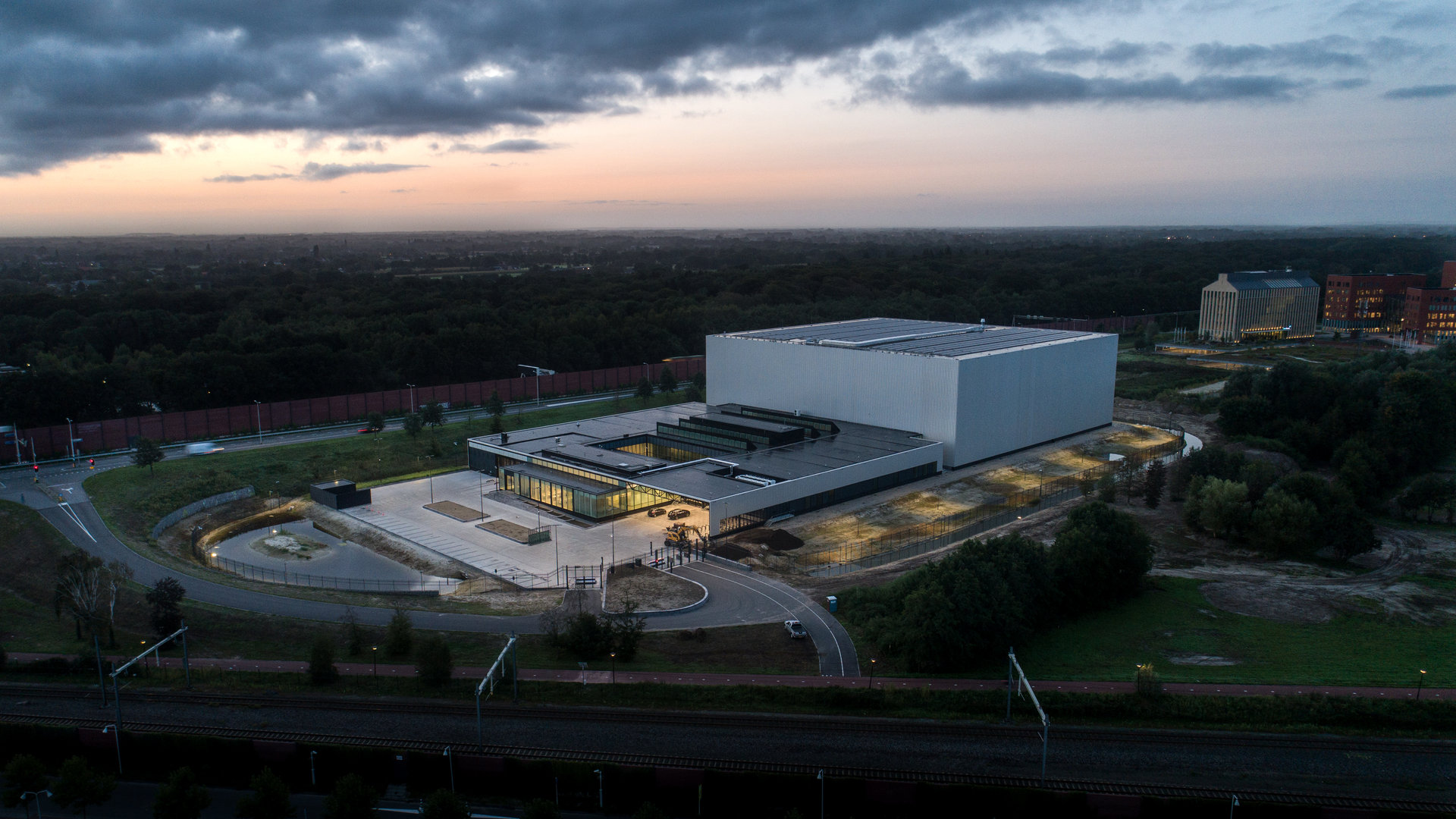 Photo Chris Langemeijer
1 | 8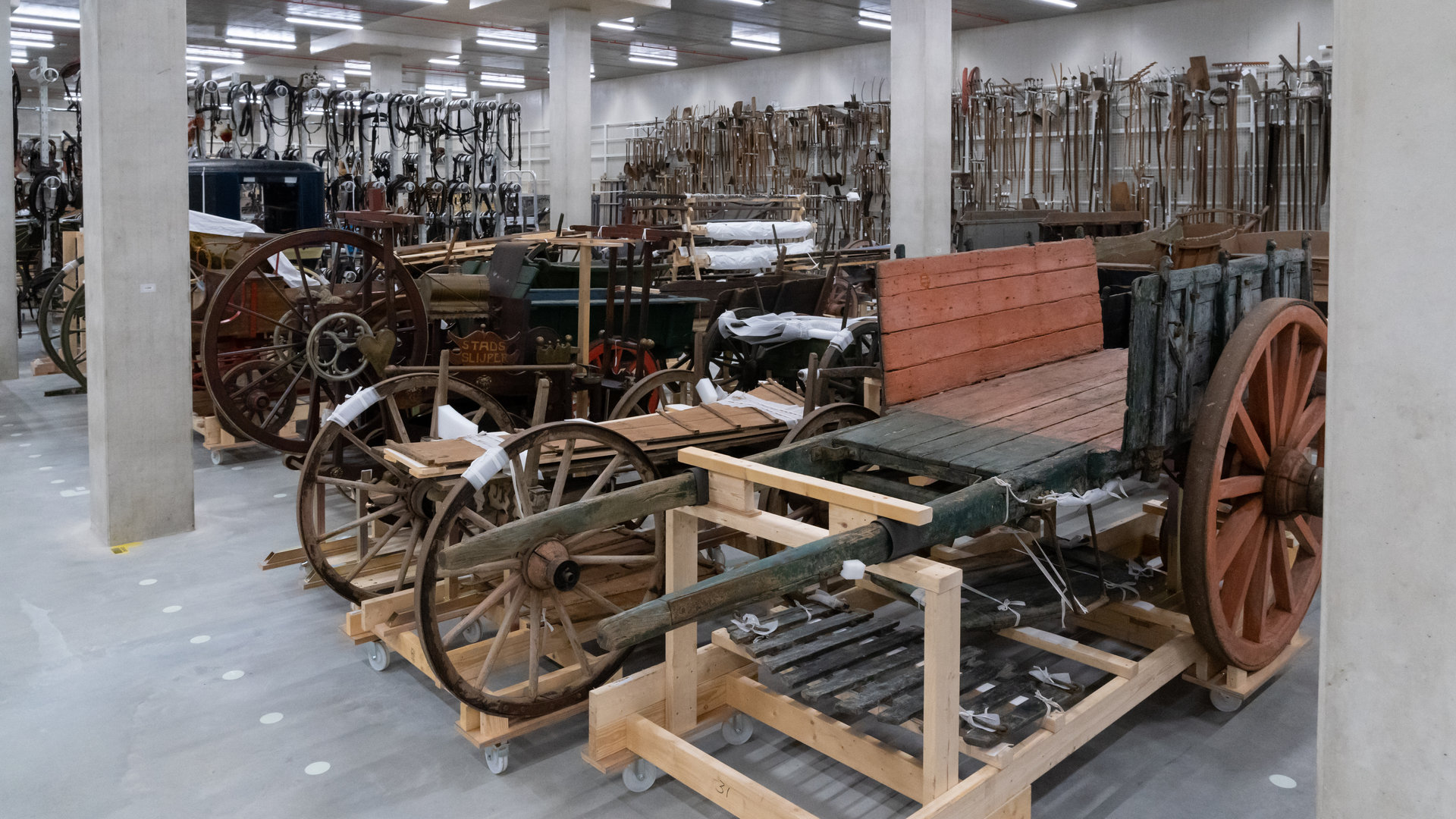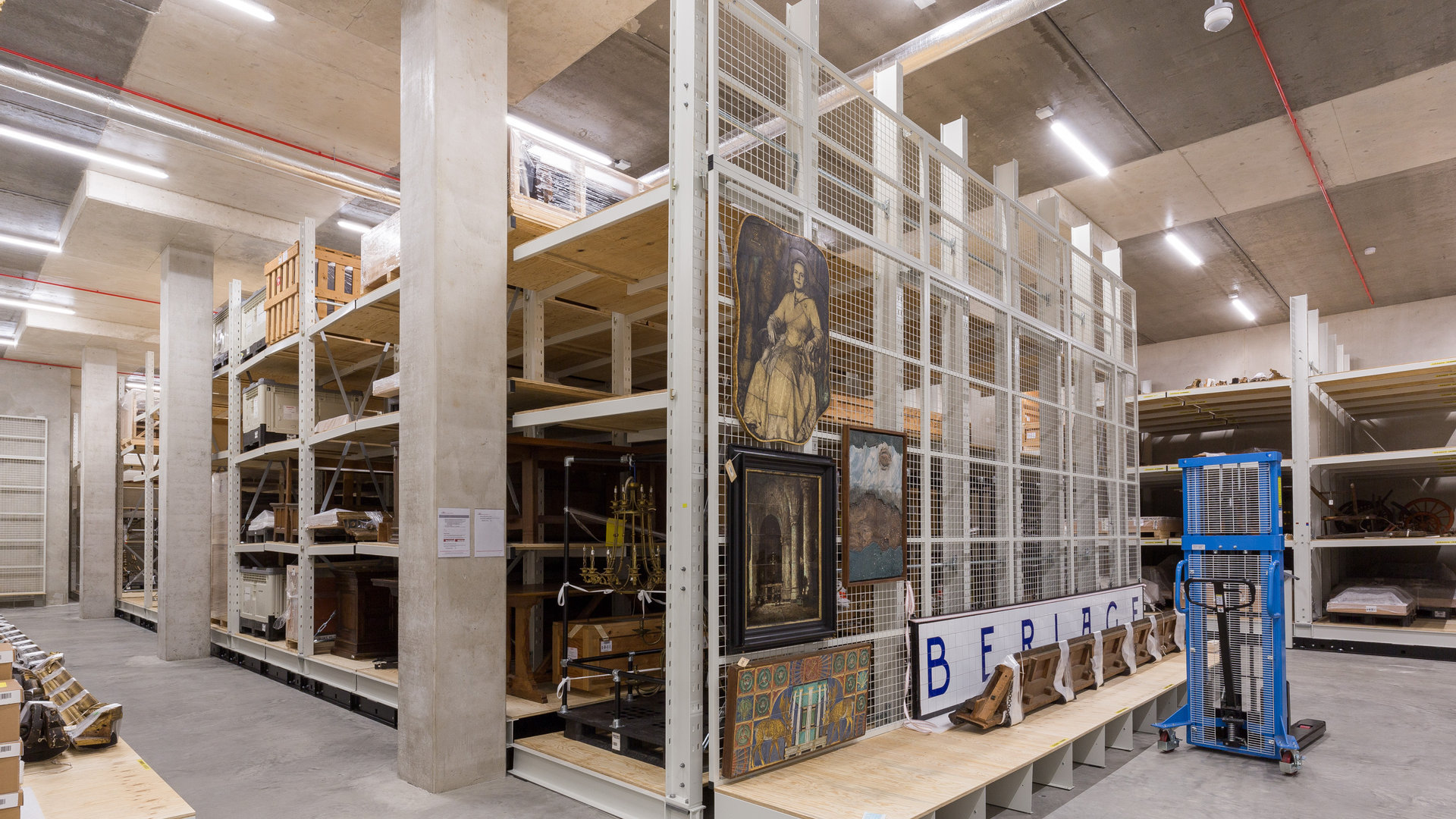 © Lucas van der Wee | Cepezed
1 | 8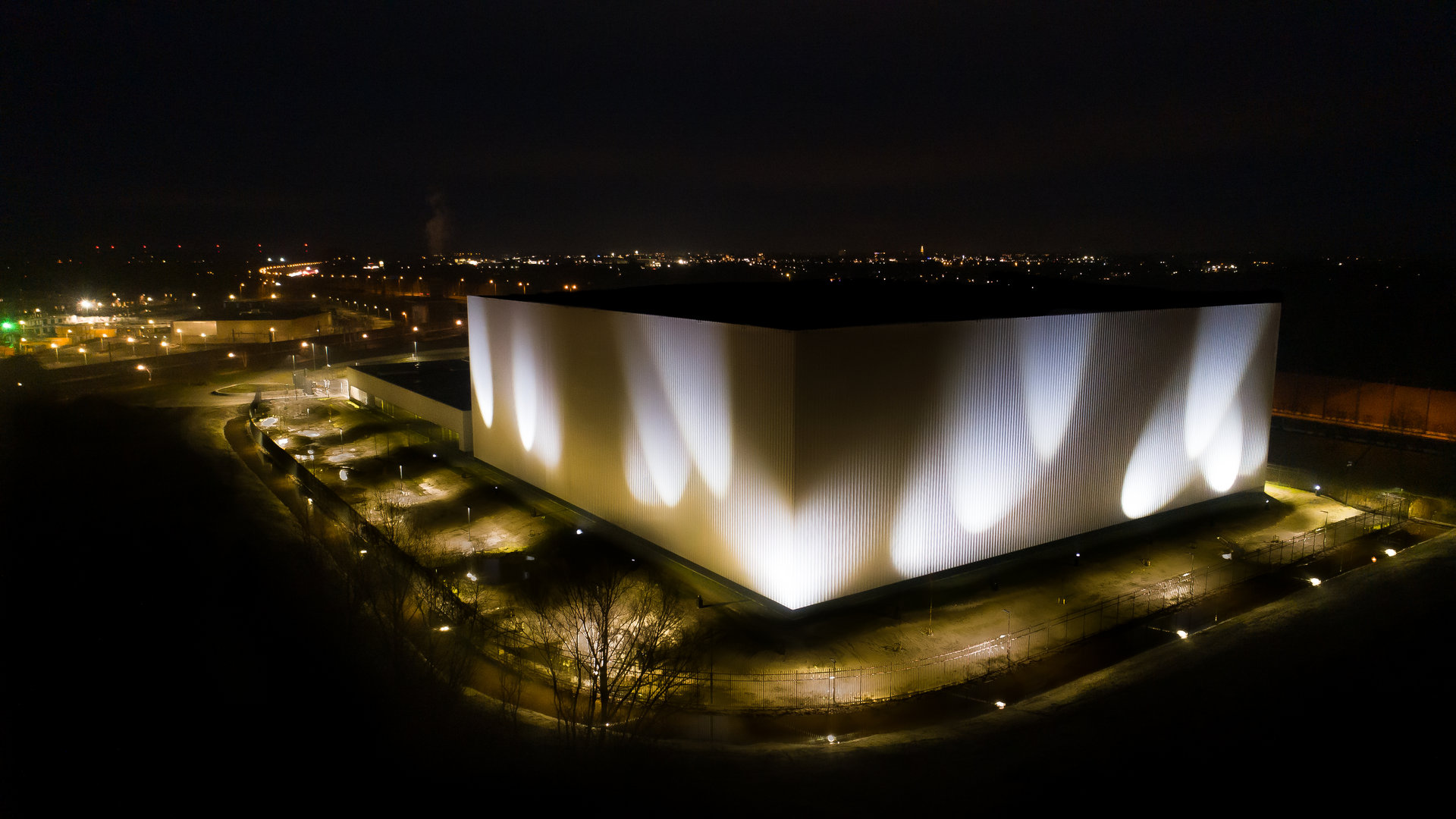 Light art installation Herman Kuijer
1 | 8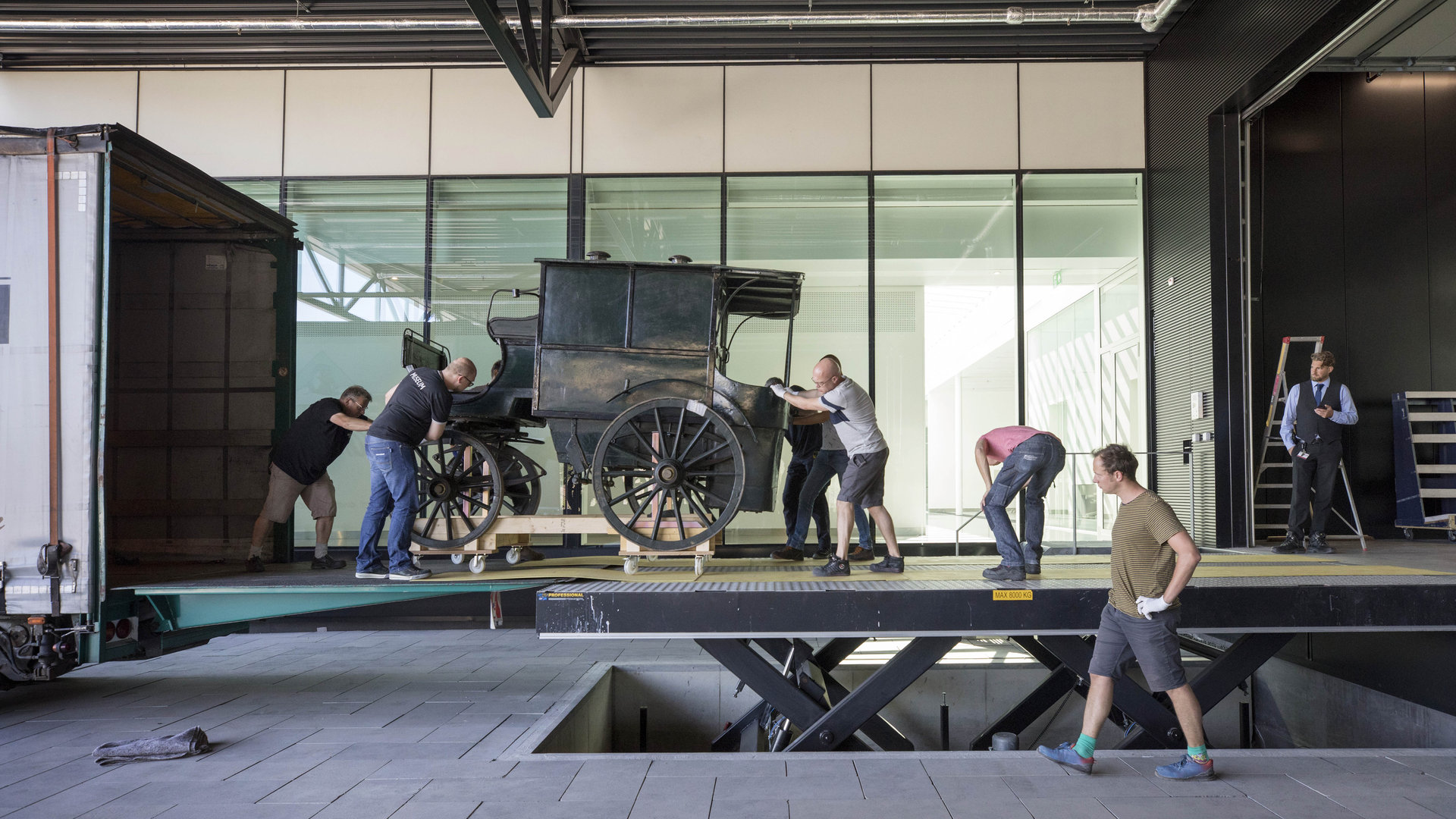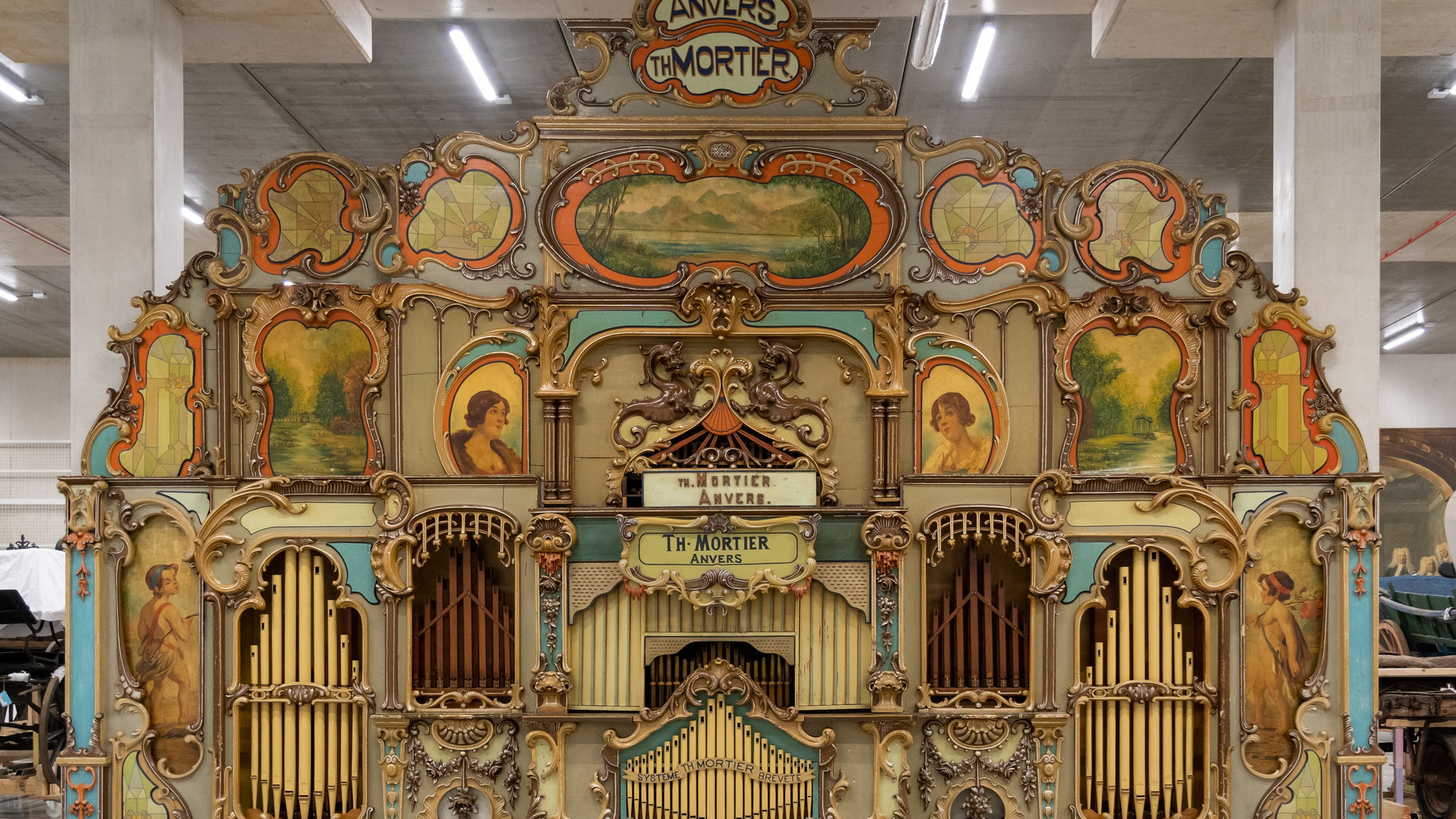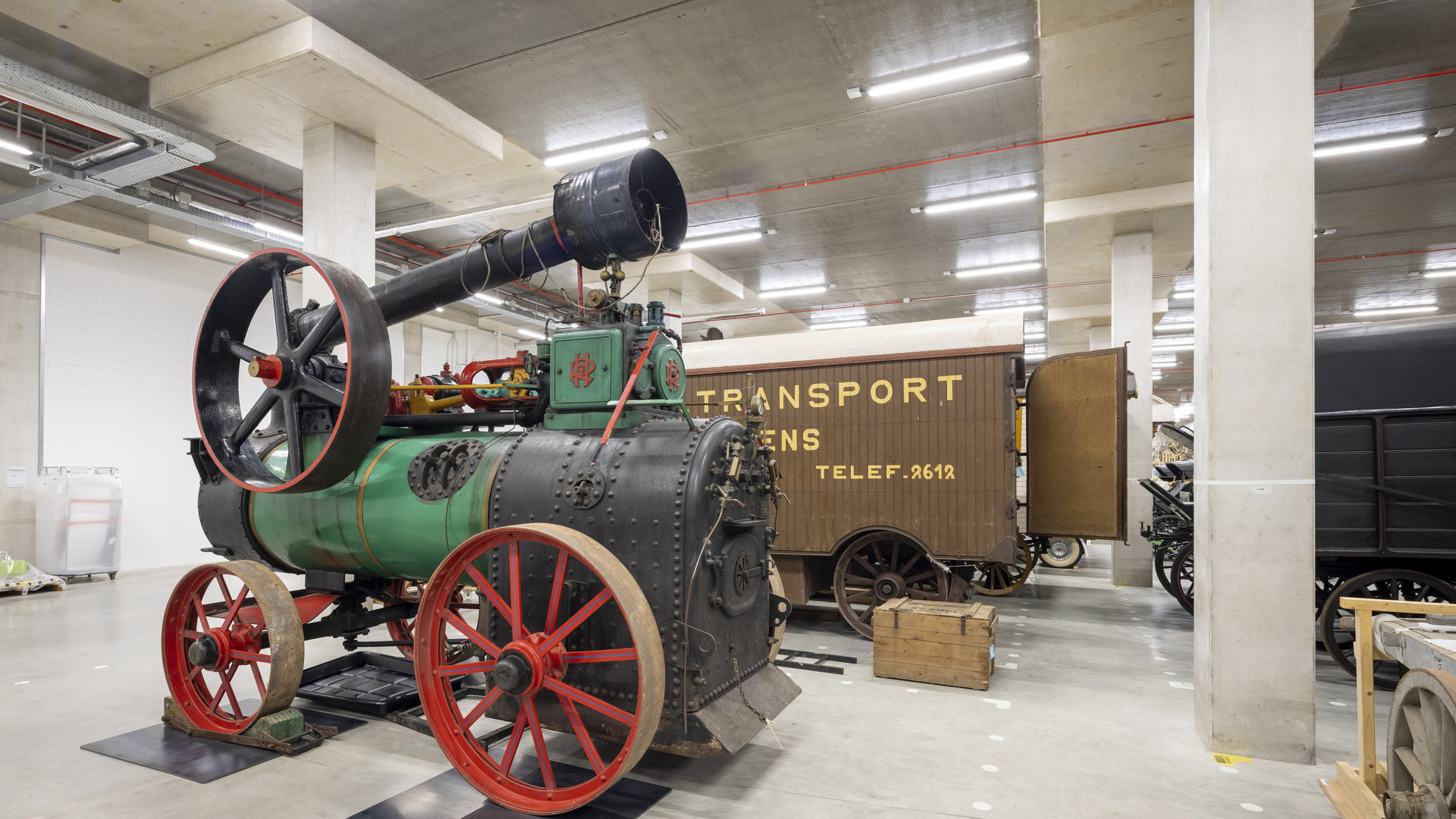 Photo Lucas van der Wee
1 | 8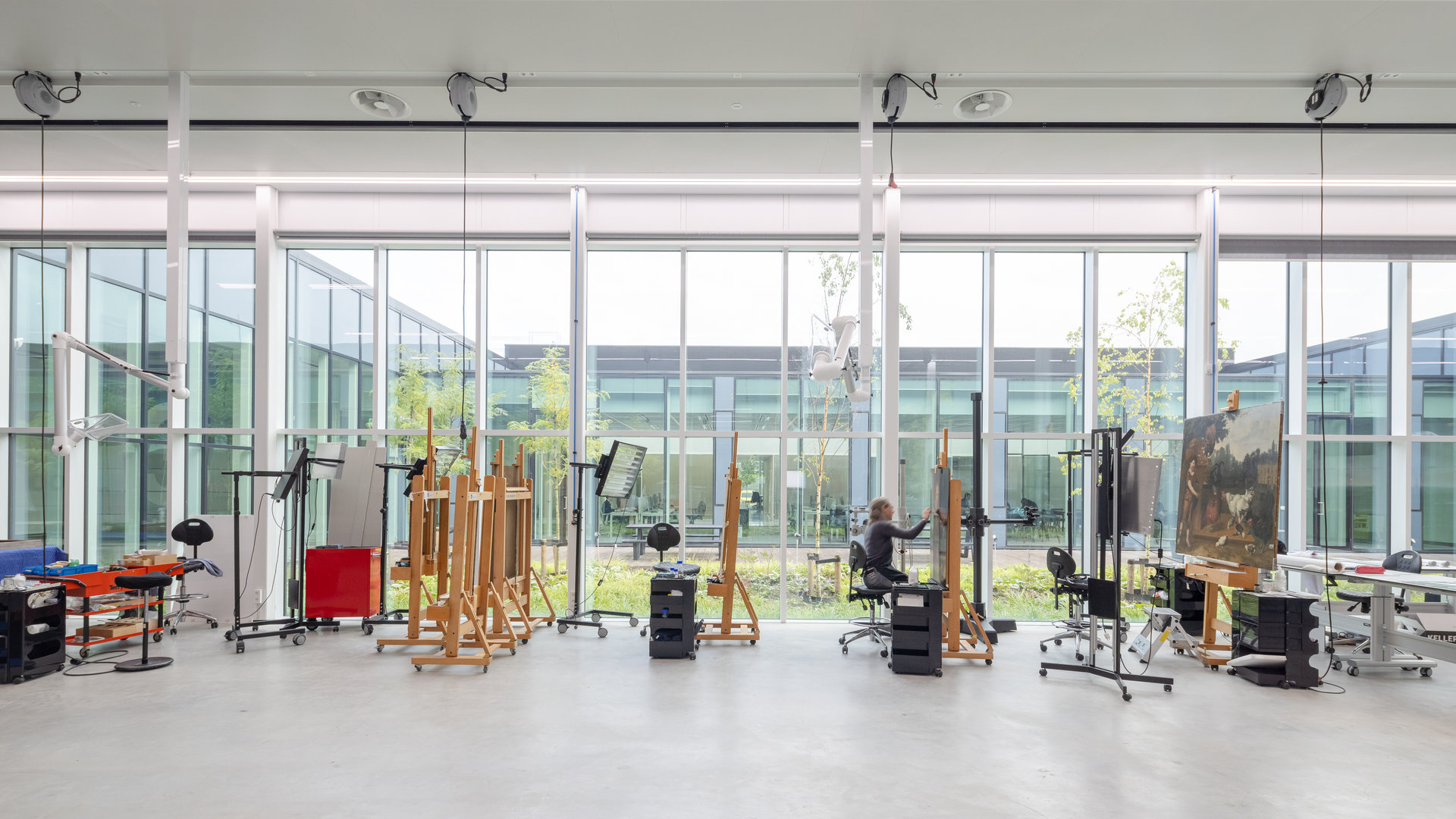 Photo Lucas van der Wee
1 | 8
An impression