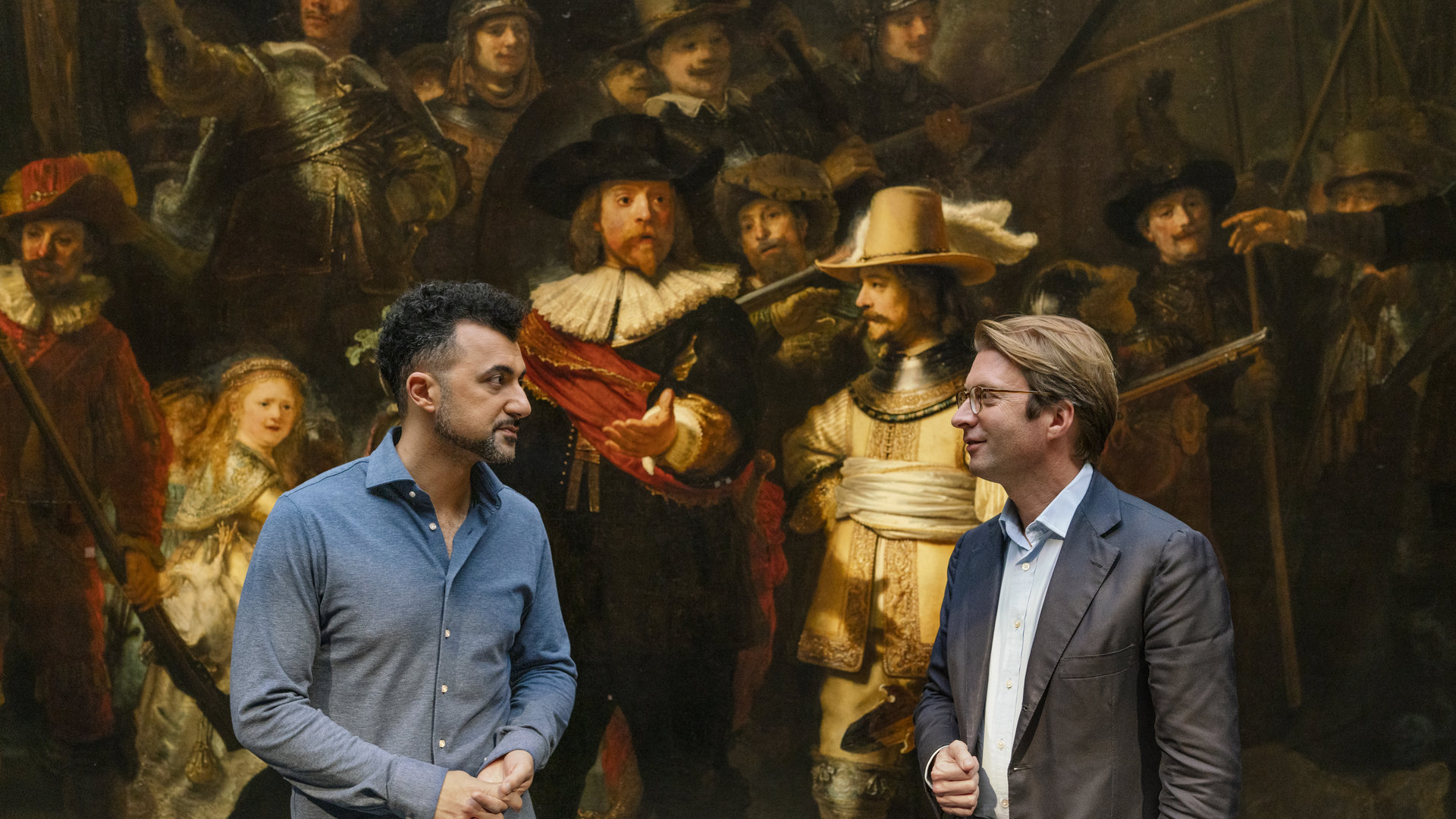 Introduction Art History of the Netherlands
A seven-part on demand series by our curators
What was the story behind The Night Watch again? And what was it that brought about the big changes in art in the 19th century? Watch this series to refresh your knowledge or enjoy a fascinating introduction to the subject – as told to you by the experts of the Rijksmuseum.
The Art History of the Netherlands
The seven episodes of well-told stories and beautiful imagery take you on a journey through the art history of the Netherlands from the Middle Ages to the 20th century. In each episode, experts from the Rijksmuseum paint a clear picture of their specialist century.
Each episode includes an additional short story from an alternative perspective.
Structure
The journey takes you from the Middle Ages, through the Renaissance, and on to the 17th, 18th, 19th and finally the 20th century. For each period you will learn about:
the most important developments in art
the artists and their patrons
the specific characteristics of the period
As you listen to the stories in each episode you will also take a closer look at the art works being discussed, bringing the art of the period to life.
Speakers
Middle Ages: Frits Scholten, Curator of Sculpture
Renaissance: Ilona van Tuinen, Head of the Print Room
17th century, first half: Taco Dibbits, General Director
17th century, second half: Femke Diercks, Head of Decorative Arts
18th century: Reinier Baarsen, Curator of Furniture
19th century: Jenny Reynaerts, Curator of 18th- and 19th-Century Paintings
20th century: Ludo van Halem, Curator of 20th-Century Art

The host is Ozcan Akyol.
Introduction Art History of the Netherlands
Watch
From the moment you buy the course, you'll have access to the course for three months.
Language
The course is in Dutch with subtitles in English.
Age group
16 and older.
Where
Online.
Frequently Asked Questions
If you have a question about watching course episodes, see the frequently asked questions.