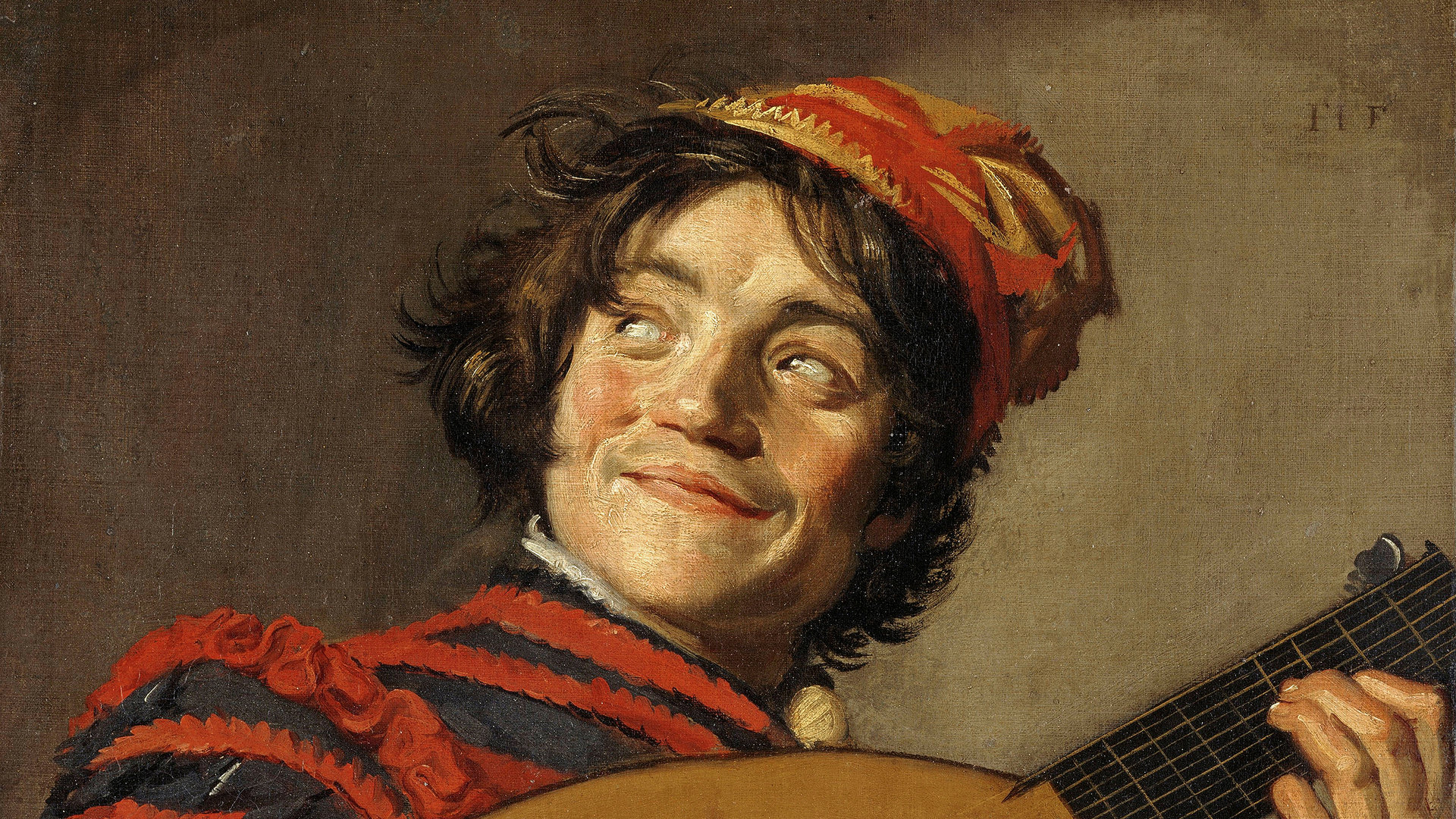 Frans Hals
Way ahead of his time
Extraordinarily productive, innovative, entertaining and a little rough around the edges: Frans Hals was one of a handful of painters who defined the 17th century. His distinctive, freewheeling style of painting became so influential that it's easy to forget that he was its founder. So after thirty years, it's high time for a new retrospective. Come and admire his finest works at the Rijksmuseum from 16 February 2024.
On view in Amsterdam for the first time
A selection of around fifty key works has been made from Frans Hals' extensive oeuvre. These include works from the Rijksmuseum's own collection – The Merry Drinker, Portrait of a Couple – and a number of special loans, for which we are extremely grateful. These include The Laughing Cavalier from the Wallace Collection in London, a work that normally never travels, as well as Catharina Hooft with her Nurse and Malle Babbe (Gemäldegalerie, Berlin), Family Group in a Landscape (Museo Thyssen-Bornemisza, Madrid) and Fruit and Vegetable Seller (Private Collection Bridgenorth). The exhibition features another first: the group portrait The Banquet of the Officers of the St George Civic Guard from 1616 (Frans Hals Museum, Haarlem), will be seen outside the city of Haarlem for the first time ever.
Watch him grow as an artist
The exhibition centres on Frans Hals' style, which was as freewheeling as it was lively. A style that won him praise and prestige, and earned him a reputation as a forerunner of impressionism. Encompassing around fifty works, this exhibition gives you, the visitor, the chance to watch him grow as an artist. Painting by painting, you can see him breaking with convention and gaining in confidence as he finds his own inimitable way. At the same time, the exhibition paints a fascinating picture of the times in which he lived. The 'bourgeois realism' of which Frans Hals was a master gives a remarkable insight into the lives of his patrons and the norms, values and traditions of the age.
Who was Frans Hals?
Frans Hals was born in Antwerp between 1582 and 1584, the son of a weaver. In 1585, the family fled the Spanish invasion and ended up in Haarlem. There, Frans was trained by painter Karel van Mander. In 1610, he joined the Haarlem painters' guild and became an independent artist with his own apprentices and assistants, including Judith Leyster. Frans Hals was celebrated, admired and sometimes despised for his 'rough-and-ready style'.His main focus was on portraits and he also created masterful militia pieces. Frans Hals died in 1666 and is buried in the Grote Kerk in Haarlem.
Created with
Frans Hals at the Rijksmuseum has come to life in collaboration with the National Gallery in London and the Gemäldegalerie, Staatliche Museen zu Berlin, with the special cooperation of the Frans Hals Museum in Haarlem.
Thanks
This exhibition has been made possible by the generous support of Ammodo, the Rijksmuseum International Circle and the Patrons of the Rijksmuseum.
16 Feb 2024 - 9 June 2024

PRICES
Adults: €22.50

Free for 18 and under

Free for Friends

START TIME
A visit starts with a start time.
Only Friends of the museum can come when they want without making a booking.
OPENING HOURS
Daily 9 tot 17h.
ADDRESS
Museumstraat 1
1071 XX Amsterdam
ACCESSIBILITY
Wheelchair access
Guide dogs allowed
Lifts on every floor
FAQ
Free cloak room
Photography allowed
Free WiFi