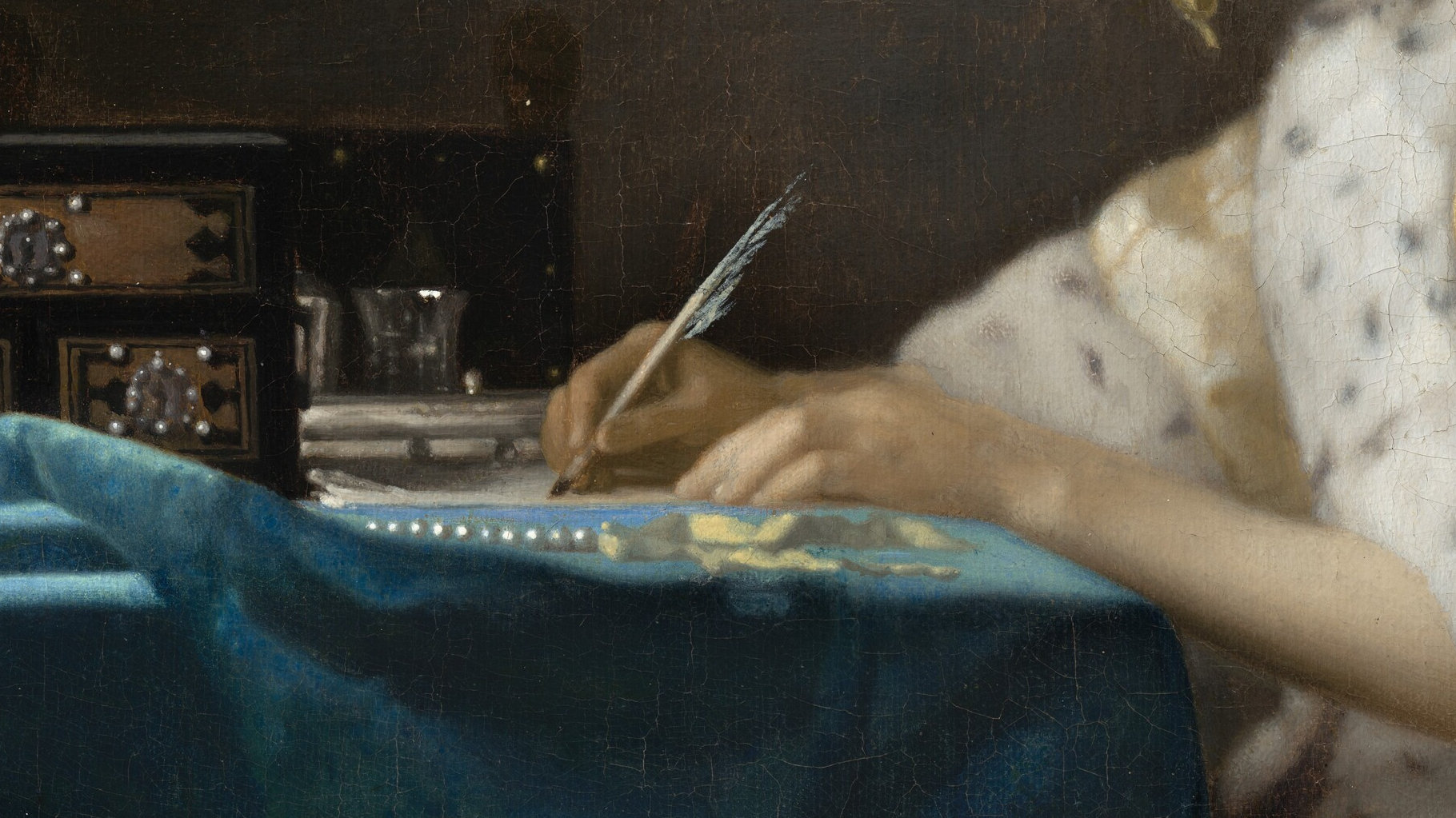 Johannes Vermeer
On demand course told by Rijksmuseum curators
Enter the world of Johannes Vermeer and discover the story behind Delft's most famous artist with curators Pieter Roelofs and Gregor Weber. Let yourself be enchanted by the fascinating details in Vermeer's paintings and discover more about this mysterious 17th-century artist.
THE SEMINAR
This unique seminar takes you on a 90-minute journey through Vermeer's work, during which you will discover that he and his paintings are not as enigmatic as you may have thought. The curators place Vermeer within the context of his time and offer you a deeper understanding of the key elements of his work: light, colour, perspective and optics.
Johannes Vermeer
The journey begins with Vermeer's early work, which features religious depictions. As can be seen clearly in some of his works, Vermeer lived in a Catholic environment. Once you know that, his contemplative interior scenes suddenly take on an additional layer of meaning. You will learn about the context of 17th-century Delft, come to appreciate the stylistic choices that set Vermeer apart from his contemporaries and immerse yourself in the visual world of his paintings.
SPEAKERS
Pieter Roelofs - Head of Fine Arts, Rijksmuseum
Gregor Weber - emeritus Head of Fine Arts, Rijksmuseum
Both speakers are responsible for curating the Vermeer exhibition and are authors of the catalogue. Gregor Weber has also written the book Johannes Vermeer. Faith, Light and Reflection.
Watch
From the moment you buy the course, you'll have access to the course for three months.
Language
The course is in Dutch with subtitles in English.
Age group
16 and older.
Where
Online.
Frequently Asked Questions
If you have a question about watching course episodes, see the frequently asked questions.