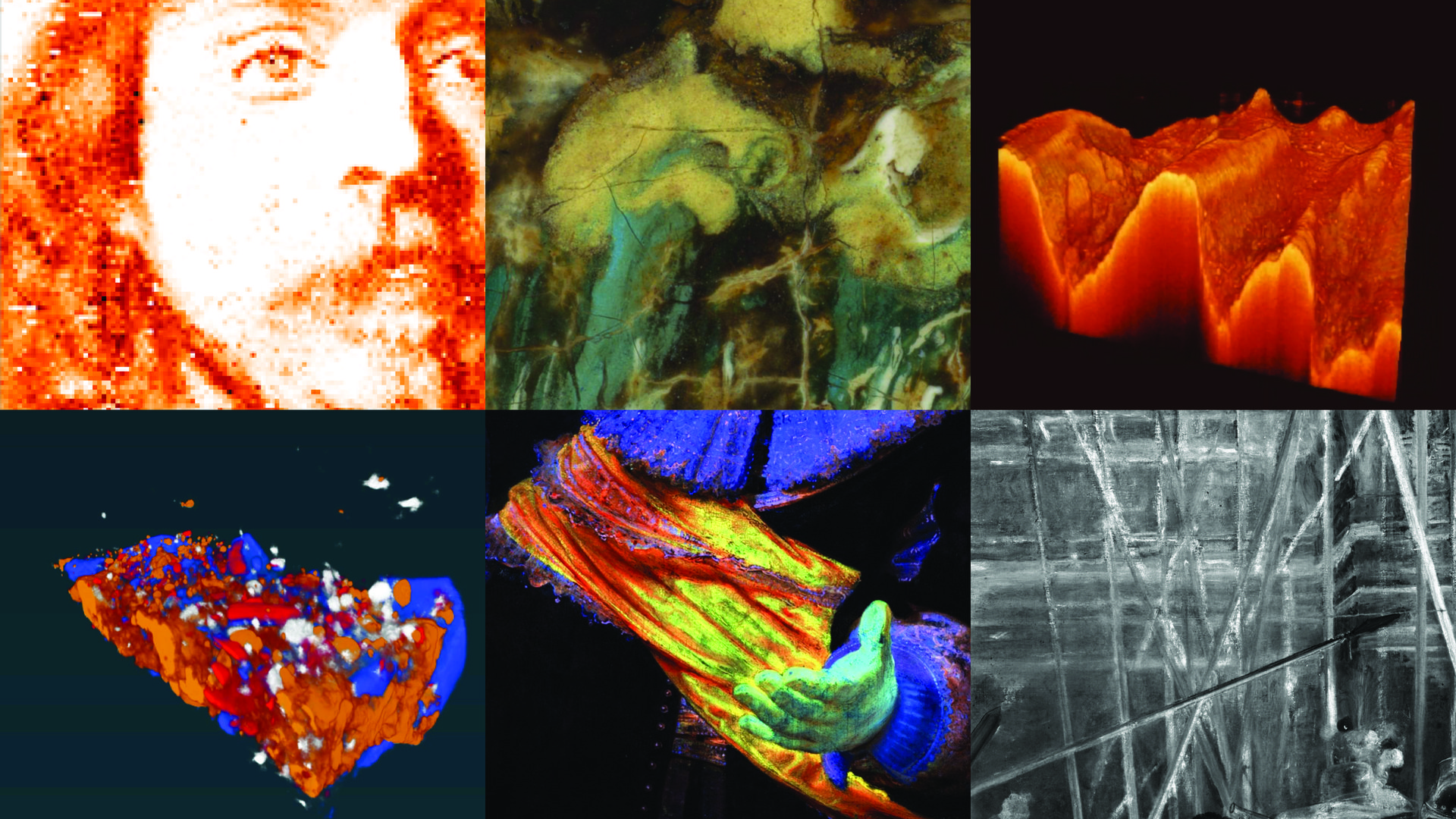 Operation Night Watch Symposium
Technological Innovations and Scientific Results
Over the course of the last 2.5 years Rembrandt's Night Watch has been investigated with the most advanced research methods, computational and visualisation technologies. This Operation Night Watch symposium will focus on the technological innovations and scientific results.
The symposium will present innovative approaches, research challenges, new insights and breakthroughs in our understanding of the use of materials, the composition of the paint and build-up and the condition of the painting. The research has been performed from the macro-to the nanoscale, in a non-invasive manner combined with micro-sampling. A wide range of scientific topics will be covered, including colour, chemical composition, degradation, texture, structural canvas analyses, cleaning studies, data fusion, visualisation tools and artificial intelligence.
Q&A
The speakers will be present in the live broadcast to answer your questions and discuss.
ORGANISATION
Scientific Committee: Robert van Langh, Katrien Keune, Petria Noble, Pieter Roelofs, Rob Erdmann, Esther van Duijn, Annelies van Loon, Francesca Gabrieli
Organising Committee: Robert van Langh, Katrien Keune, Karin Lieftink, Apas Zwart, Sandra Pastoor
We thank
Operation Night Watch is made possible by The Bennink Foundation, C.L. de Carvalho-Heineken, PACCAR Foundation, Piet van der Slikke & Sandra Swelheim, American Express Foundation, Familie De Rooij, Het AutoBinck Fonds, TBRM Engineering Solutions, Dina & Kjell Johnsen, Familie D. Ermia, Familie M. van Poecke, Bruker Nano Analytics, Henry M. Holterman Fonds, Irma Theodora Fonds, Luca Fonds, Piek-den Hartog Fonds, Stichting Zabawas, Cevat Fonds, Johanna Kast-Michel Fonds, Marjorie & Jeffrey A. Rosen, Stichting Thurkowfonds, Familie Van Ogtrop Fonds, the Night Watch Fund, the City of Amsterdam and the Amsterdam Museum.
Online
11-14 April
Free of charge
Registration
Registration will give you access to all 4 days. You can rewatch the days you may have missed.
When
in 4 parts over 4 days
11-14 April 2022
between 15-18h CEST.
Where
Online